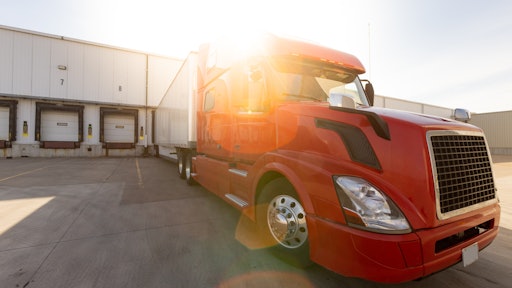 Moab Republic AdobeStock_485036407
The trucking and logistics industry is fast-paced and flows with the economy, meaning those in the industry have to be quick and agile enough to adjust to changing dynamics. For freight brokers to be successful, they have to constantly monitor market pricing while balancing established relationships with shippers and carriers.
While many industry players claim that cutting-edge technology is a huge differentiator in their operations, the truth is that most logistics providers have similar tools with comparable capabilities. Rather, focusing on getting back to the basics of brokerage with a people-first approach can be a true advantage, especially when those brokers have the industry expertise to cover every load, compete to move freight and transparently work with their customers.
What does it mean to cover every load?
Every shipper has different needs – whether it's the type of good that needs to be moved, the size or weight of the load, the number of loads, the deadline or the destination, among other variables.
When a shipper comes to a freight broker for a shipment, it's important for the broker to understand those variables and make a decision on whether or not they will be able to move that load. When committing to the shipment, it is the broker's responsibility to "cover" it from beginning to destination. If one carrier falls through, it's their responsibility to find a new one. If there are any changes to the load, it needs to be communicated with the carrier. If there is any sort of delay – like detention or some unforeseen traffic delay, all parties need to be in the know. No matter what, that shipment is the responsibility of the broker to ensure it reaches the destination.
Competing and winning with quality customer service
Freight brokerage is a competitive market. Brokers need to move fast and work efficiently to ensure that they cover a shipper's load with a cost-effective solution. There are many brokers working against each other to win a shipper's business. A dependable freight broker will work with their customers to put their needs above the broker's bottom line and meet the customers' deadlines and goals.
Expertise in less-than-truckload (LTL) and truckload transportation can help freight brokers provide better customer service by offering customized solutions, accurate tracking and communication to quickly resolve any issues. When working in an industry where success relies heavily on customer service measurements, brokerages often feel an immense pressure from customers and carriers. By having a clear understanding of LTL and truckload shipping regulations, brokers and carriers can work together to help shippers navigate the complexities of the transportation and logistics industry, including providing guidance on shipping rates, transit times and delivery options, ensuring a positive experience throughout the duration of a shipment.
Building trust through transparency
Relationships are a critical aspect of the trucking industry, and for freight brokerages, there is perhaps nothing more important. Brokers play a key role in connecting shippers and carriers to improve service and efficiency for all parties. It is their job to build relationships with shippers and carriers that are based on trust and transparency – perhaps the most important value.
Today, brokers are met with significant challenges in the market, as the truckload industry is extremely fragmented. According to the American Trucking Association, 97% of trucking companies own less than 20 trucks. Over the last few years, brokers were challenged with balancing a supply chain that was tight on capacity along with the everyday obstacles that all those working in logistics battle. Now that capacity has loosened, many shippers are not onboarding new providers. To bring a higher quality service to the industry, there is no better time to re-establish the basics of what makes freight brokers great partners and problem solvers – working transparently with both shippers and carriers.
The brokerage industry is working hard to improve service quality and put forward a more people-centric image through unique company cultures. An area where brokerages can further improve is on hiring and retention metrics. On the asset side of the business, there tends to be more job stability, and service reps have built longstanding relationships with their shipper partners. Whereas, brokerages have been known to cycle through employees. By changing the company culture in brokerages, freight brokers can also build longstanding relationships with customers that are fostered through transparent conversations and that boost the quality of service in the industry.
Looking ahead
The global freight brokerage market is expected to grow from $48 billion to more than $90 billion by 2031, according to a 2022 report by Allied Market Research. This will be driven by various factors, including increased efficiencies and growing industry competition.
An uptick in competition amongst brokerages can lead to the merging of smaller players in the field or acquisitions by larger competitors, along with new companies that will also enter the space. As a growing number of brokers offer their services to shippers and carriers, new freight brokers that don't establish a strong business model from the start won't be able to keep up in the competitive market.
As freight brokerage continues to evolve and grow, it will be imperative for brokers to stay on top of market trends and maintain strong relationships to succeed. Brokerages that can leverage expertise in LTL and truckload services have a leg up on the competition, and when they commit to core values – like covering every load, fighting for market share and bringing transparency to their partners – they can effectively build long-lasting relationships that will put them ahead of competitors and set them up for long-term success.