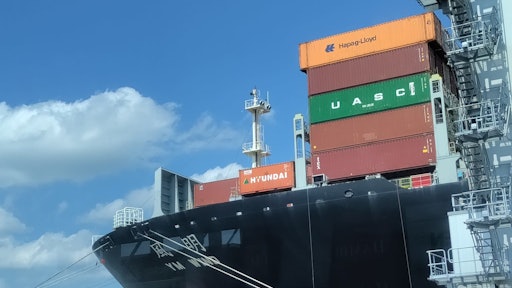 As I return from Transportation Marketing & Sales Association's (TMSA) Elevate conference, one thing is clear; supply chain is supply chain. This is because it doesn't matter if you're in procurement, operations, transportation or sales and marketing, the challenges along the supply chain are the same.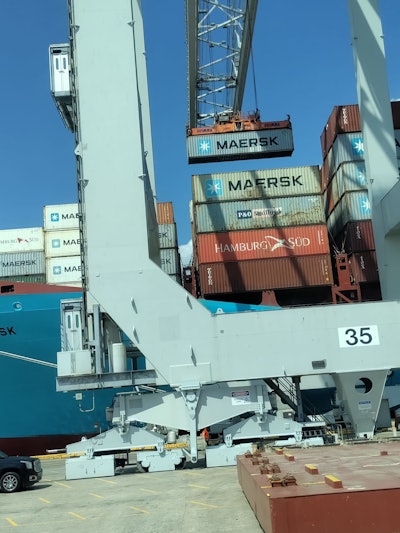 This was my first year attending TMSA's conference, despite the fact that Food Logistics and Supply & Demand Chain Executive have been members for quite some time. I mean, why would a content journalist even contemplate attending a sales and marketing-focused event?
Well, this was the first time I personally have felt connected to the organization, to the members, to its mission. It was the first time where I felt comfortable attending, knowing that not every session would apply to me. It didn't matter. For me, it was about relationship building. It was about networking. It was about learning.
And that props goes to Jennifer Karpus-Romain, TMSA's executive director, and all of its board members who worked tirelessly to revamp what TMSA has become today. Jennifer managed to add life back to the 99-year-old association, develop true connections with each and every member and bring forth the topics and conversations necessary to elevate members' everyday tasks. She's also a 2023 Pros to Know winner, and a 2022 Women in Supply Chain winner, but I digress.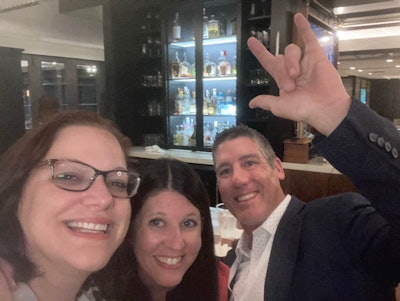 Many of this year's topics detailed around diversity and inclusion, networking, worker shortage, going digital and how to better speak to and resonate with customers. These topics are not exclusive to just sales and marketing departments; they are in fact the same challenges and opportunities that I deal with and work around/within on a daily basis. Hence, supply chain is supply chain. The education is the same for everyone!
One of the session speakers was Charlie Saffro, president and founder of CS Recruiting. Saffro provided bullet point items on how to win in recruitment and retention, and detailed why the reasons employees leave a company are the same reasons they choose to stay. Saffro is also a session speaker at our upcoming Women in Supply Chain Forum, so please register now.
Eileen Dabrowski, director of learning, development and marketing for ReedTMS, talked about the ins and outs of building a tried-and-true diversity and inclusion strategy.
"Hire for the things that are not teachable," she said.
The show kicked off with a field trip to the Savannah Bananas game, and capped off with a tour of the Port of Savannah. Sponsored by Odyssey Logistics, the tour bussed attendees through the nation's third busiest U.S. container port, which is home to 5.9 million TEUs, a record 3.8 million gate moves and accounts for 90% of Georgia's port shipments.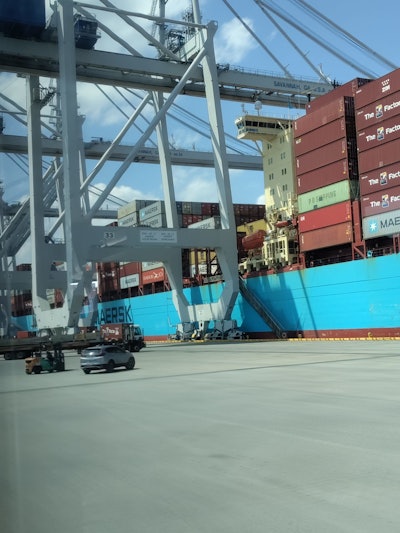 Everything in between consisted of a shipper's panel, a go-to-market panel, building growth through mission-driven cooperation, interactive roundtable discussions and the Blazer's Bash honoring award winners, including those from the Trailblazers award, which I helped judge.
Key takeaway: it doesn't matter that I'm not in sales and marketing. I was able to relate to all discussions/sessions and connect with folks that are truly working to make the supply chain a better place to operate. This space is chockful of genuine, passionate individuals who aim to do better, be better, supply chain better. And, TMSA's Elevate conference truly elevated those relationships.