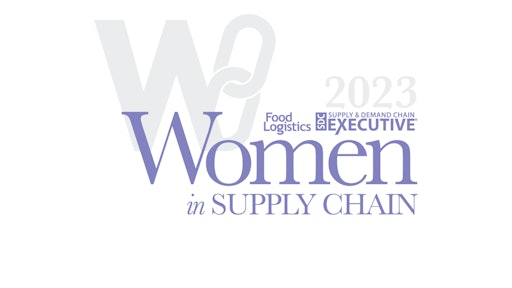 Gender diversity continues to top of mind for many of today's supply chains.
In fact, women only occupy 21% of supply chain's VP and senior director-level positions, a dip from 2021, according to a Gartner report. That's because mid-career women are leaving organizations due to lack of advancement opportunities.
What's more, the fastest-climbing reason is that women are seeking greater or more competitive compensation. In fact, this jumped dramatically from 24% in 2021 to 43% today.
The Gartner report also reveals another 85% of supply chain organizations are implementing initiatives focused on gender diversity recruitment, while 91% are deploying employee engagement initiatives.
While the supply chain industry is excelling at incorporating more women in the supply chain, there's still more work to be done. That's why four years ago, Supply & Demand Chain Executive launched the Women in Supply Chain award, to honor these female supply chain leaders and executives whose accomplishments, mentorship and examples continue to set a foundation for women in all levels of a company's supply chain network.
NEW THIS YEAR, this award is now ALSO open to Food Logistics' readers as well, so that female leaders across all supply chains, including the cold food chain, can be honored, recognized and celebrated for their achievements in the supply chain and logistics space.
WHAT'S MORE.... be sure to register for second annual Women in Supply Chain Forum, Nov. 14-15 in Atlanta.
Go to www.WomenInSupplyChainForum.com to learn more. 2022 Women in Supply Chain winners as well as winners from this year's Women in Supply Chain award will receive a special code for registration to this year's Women in Supply Chain Forum.
This year's theme, Better Together: How Collaboration Promotes Women in Supply Chain, will bring together leading experts in the industry to discuss company culture, mentorship, women in STEM, DEI efforts and industry trends. The 1.5-day agenda will consist of fireside chats, Breakfast of Champions, panel discussions, breakout sessions and a discussion with our two overall Women in Supply Chain winners (overall winner from Food Logistics and overall winner from Supply & Demand Chain Executive). Men are encouraged and welcome to attend; achieving diversity and inclusion initiatives involves everyone!
Nominations are now open for BOTH Supply & Demand Chain Executive and Food Logistics' readers. Deadline for submissions is Friday, July 14, 2023 at 11:30 p.m. CST.
Who can submit nominations?
Female leaders are encouraged to self nominate. Also think of co-workers, bosses, partners, customers, clients, drivers, managers, etc. Associations, organizations, non-profits, universities, consulting firms and more are eligible!
ALL NOMINATIONS must be submitted electronically. CLICK HERE to access the nomination form.
CLICK HERE to view the criteria of this award.
And, CLICK HERE to preview the questionnaire.
CHECK OUT a list of FAQs.
For questions, please contact editor-in-chief Marina Mayer at [email protected].
Check out previous winners here, including video interviews and more!