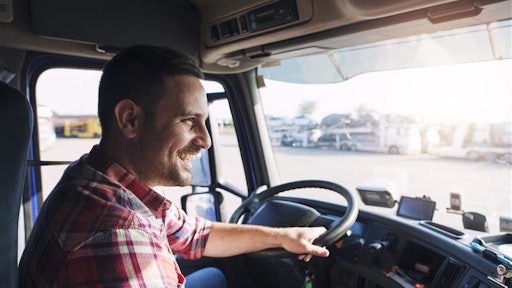 littlewolf1989 - stock.adobe.com
There are many reasons to become a delivery driver. You get flexibility, an okay wage and tips, as well as scenery that will always change, as opposed to being stuck behind a desk all day long, But, it's not without its challenges.
These include working long hours due to increases in supply chain demand and delays from the pandemic. After all, nearly 40% of small businesses in the United States experienced supply chain delays because of the Coronavirus disease (COVID-19).
Plus, the economy is in the middle of The Great Resignation right now, meaning that employees are more likely to leave a job if they feel unsupported, including delivery drivers. So, companies will need to give drivers the tools, resources and rewards they deserve if they want them around for good.
If you're a business owner who uses food delivery drivers, it's important to keep them motivated. After all, they're the ones on the frontlines making sure your customers get their food on time and representing your brand. Here are a few tips for setting drivers up for success.
Connect drivers to their mission
Delivery drivers are the eyes and ears of the company. They need to be able to understand their responsibilities and know how it impacts customers when they fail in those duties.
The onboarding process and training processes should emphasize this notion. Despite increased wages, a staggering 4.3 million Americans left their jobs in January.
What does this tell us?
In the current climate, workers are not motivated solely by money. They also want better working conditions (amongst other things) and to have a strong sense of identity and purpose within an organization. This is exactly why delivery drivers need to see themselves as guardians of customer service.
By stressing the importance of empathy and accountability, drivers will understand just how integral they are and how many people rely on them.
You can help employees form meaningful relationships with customers by using the following training strategies to help drivers see themselves as agents of accountability, giving them a sense of community and purpose.
Invest in proper training and onboarding
While the customer element is critical, there are other elements to emphasize during training. Logistics is an ever-evolving landscape.
The best way for delivery companies and drivers to stay up-to-date with new regulations, products or services offered by their employer is through ongoing driver training.
Preparedness is an important ingredient for drivers to feel supported. In the onboarding process, don't solely focus on the procedures and protocols; be sure to cover the nuances of their job as well. For example, if your drivers are delivering heavy items, then make sure you teach them how they should properly pack the items for safety and for unloading purposes.
If they are delivering cold or perishable foods, make sure they're informed about why they should keep those items at the front of the truck.
In order to avoid frustrating employees, develop clear workflow and communication. This will help keep their morale up, so they do not feel like giving up on the job or leaving for another one where there are no frustrations involved in doing work.
Discussing these nuances conveys that companies care about the safety and security of their employees, but the investment in delivery drivers shouldn't end there.
Research has found that 70% of employees claimed their work defines their sense of purpose. The reality is every delivery driver that's hired is not going to be suited for that position long-term. Delivery companies should assess drivers and offer them opportunities to train and grow beyond their current roles.
Leverage technology throughout the process
The world is becoming increasingly digital, but the delivery process can be time-consuming and often result in wasted fuel. To help drivers do their jobs efficiently without risking safety or efficiency, there is technology available to help.
●       Route planning applications. This type of software optimizes drivers' routes to get them to their destination as efficiently as possible, saving time, energy and fuel, including features to prioritize VIP packages and give drivers the fastest routes according to the specific time of day, traffic congestion and other factors.
●        Package trackers and proof of delivery applications. These functions allow you as a company owner or manager to track what drivers are doing at any given moment so that everything runs smoothly without error. Helping you and your recipient.
●        Communication applications. Drivers need to be able to have an open line of communication with customers so that they can hold each other accountable. Communication applications help you to do this in the most efficient way possible.
Monitor employees for signs of stress and address as a team
The average American works 34.4 hours a week, but delivery drivers work 6 additional hours on average and sometimes even longer. Delivery driving is a physically intensive job, and at times, dangerous due to road conditions. Combine these facts with long work hours and a recipe for burnout is born.
More people rely on delivery for everyday needs more than ever.
Data suggests that the on-demand food delivery market is set to grow by $100 billion in the next five years. With demand exploding at such rates, there is a high likelihood that delivery drivers in that market will work long hours for an extended period of time. This means management should be paying attention to their drivers for signs of stress, including fatigue, changes in mood, frustration, weight gain and other noticeable physical changes. 
Delivery companies should know their drivers' baseline so they can spot physical, mental or emotional changes sooner rather than later.
However, companies should keep in mind that drivers are human beings whose mental and emotional mood can be improved by listening to music or podcasts while they drive, so long as it doesn't interfere or distract them from doing their jobs safely. Delivery companies that allow their drivers to enjoy pastimes that relieve stress also communicate an important idea.
In doing so, they will feel supported, which can go a long way in increasing driver retention. In practice, management should create that same sense of empathy with their drivers that they expect them to create with customers.
What does it all mean?
Retaining drivers is not as complicated as The Great Resignation would have you believe.
But, there is a fine line between success and failure. Companies must be willing to nurture their drivers' desire for success with proper guidance and continually train them on what they need so that the job goes smoothly from the start.
●        Invest in their training and onboarding process. Let them know what the company's expectations are for delivery times, routes and safety procedures.
●        Implement technology to help deliveries go smoothly, from route planning software to package tracking tools.
●        Respect their humanity by giving them breaks when they need them, and communicating with them regularly about how they're doing on the job.
●        Observe the state of their well-being by checking in on things like stress levels and mental health.
When all is said and done, the more you show that you care about employees, the better you'll set them up for success and the more likely they'll be to stick around.