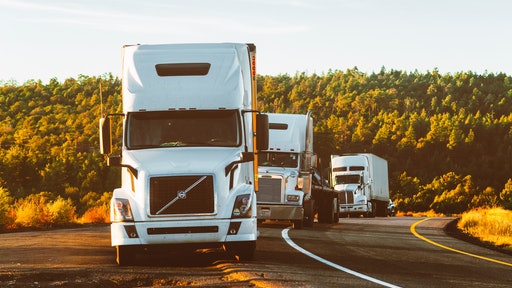 Pexels
"If you enjoyed the food you ate for breakfast, the clothes you are wearing or device you are using to watch this, you can thank a truck driver for getting this to you," says DOT Secretary Pete Buttigieg.
It's all about keeping America moving, and the newly launched Trucking Action Plan (TAP) is designed to do just that.
Trucking moves 72% of goods in the United States, yet trucking costs grew more than 20% last year. What's more is, over the past two weeks, the average U.S. price of regular-grade gasoline shot up 79 cents to a record-setting $4.43 per gallon. Diesel now costs $2.11 more than it did one year ago.
Meanwhile, the industry is still plagued with an ongoing driver shortage.
In response, the U.S. Department of Transportation and the U.S. Department of Labor launched TAP "to increase the supply of truck drivers by creating new pathways into the profession, cutting red tape to expand high-quality training through Registered Apprenticeship and laying the foundation for improving job quality to keep people in the profession."
This piggybacks on the 90-Day Trucking Apprenticeship Challenge, which was created to get more well-trained drivers on the road. The challenge asked employers to commit to accelerating the development of new apprenticeship programs and help expand existing ones through new employer and labor partnerships to support recruitment, retention and return on investment in the trucking industry.
Now, close to four months later, over 100 employers across trucking, food and grocery and the oil and gas industries launched Registered Apprenticeship programs resulting in more than 10,000 new registered apprenticeships.
Other parts of TAP entail a Truck Leasing Task Force to address predatory truck leasing arrangements and identify actions that could make leases more equitable and transparent, address lack of truck parking, strengthening workplace safety and drivers' rights and ensuring a safe and inclusive environment for women in trucking and transportation.
TAP, the Bipartisan Infrastructure Law and other plans are necessary to keep America moving, to keep goods moving, to keep drivers and other employees safe and to give carriers and freight providers the tools and resources needed to run.
So, thank you truck drivers for my breakfast, lunch and dinner; thank you for the clothes I'm wearing and for the many devices I use every day to work and communicate with others.