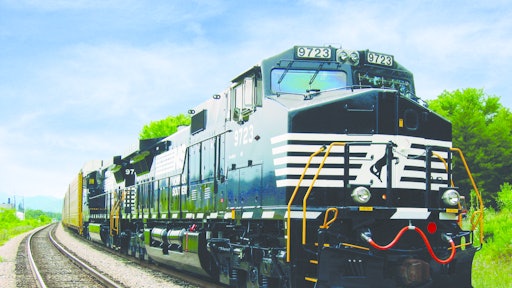 Canadian Pacific Railway formally proposed a merger with U.S. rail company Norfolk Southern on Tuesday in the hopes of creating a transcontinental railway, a deal that would extend the already vast reach of Canada's second-largest railway, according to globalnews.ca.
The proposal was announced after markets closed Tuesday and includes a sizable premium in cash and stock, the Calgary-based railway said, although details weren't immediately available. It also came hours after the chief operating officer for Canadian Pacific (CP) said consolidation in the rail industry in North America was inevitable.
In announcing the merger, CP said it was confident it could satisfy the concerns of regulators on both sides of the border, adding that the proposal could create a company with the potential for faster earnings growth than either railway could achieve on its own.
CP also said the merger would alleviate congestion in Chicago by using underutilized hubs that would free up capacity for other railways operating through the city without the need for more infrastructure.
CP said it plans to take a new approach to terminal access, including giving shippers the option to connect with another railroad if the merged company fails to provide adequate service or competitive rates.
Neither CP nor Virginia-based Norfolk Southern could be reached for comment after the announcement. But CP said it hopes the board of directors for Norfolk Southern will give the offer "due consideration" and engage in a "thoughtful dialogue on creating a new industry leader."
To read more, click HERE.