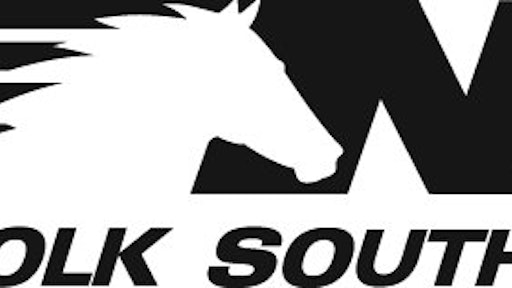 Norfolk Southern Corp. on Wednesday unveiled a five-year restructuring plan that will eliminate 1,200 jobs in 2016, idle track, close and combine operations and pare back both capital spending and stock buybacks in an effort clearly aimed at fending off another hostile takeover attempt by Canadian Pacific Railway Ltd., according to The Wall Street Journal.
Dismal energy markets have depressed rail cargo over the past year. Norfolk Southern was hurt by declining coal and fuel surcharge revenue in the latest quarter, which together accounted for 84 percent of revenue declines.
Norfolk Southern's strategic plan is designed to reassure and bolster support among shareholders in the face of a possible proxy fight with Canadian Pacific. The plan plays to the eastern railroad's strengths, increasing its on-time performance to service-sensitive customers in the automotive and consumer markets and continuing to woo business from trucking. The railroad also expects to capitalize on new business from an expanded Panama Canal.
To read more, click here.
Editors Insight: Norfolk Southern plays an important role in rail service for f&b shippers. Unfortunately, the railway's capabilities are largely impacted by its energy customers.
Increasingly, the f&b supply chain finds itself vulnerable to trends in other industries.
Supply chain companies need to pay attention to trends in other industries in order to formulate successful long-term business strategies. 1-28-16 By Elliot Maras