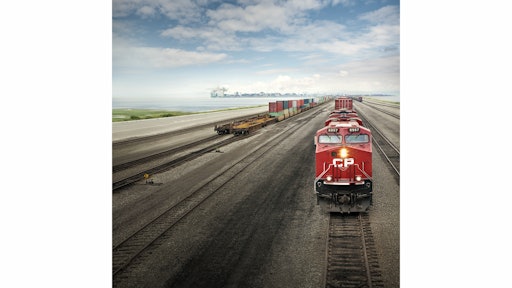 Canadian Pacific Railway Ltd. (CP) faces an additional obstacle in its uphill effort to combine with Norfolk Southern Corp., as federal regulators are concerned that mergers of major freight railroads can undermine safety, according to Dow Jones Business News.
The Federal Railroad Administration, which regulates safety for the U.S. industry, expects to scrutinize the "significant safety hurdles" that would result from merging any of the nation's major railroads, the head of the agency told The Wall Street Journal.
Challenges include combining safety cultures of two different organizations, including determining which company's safety rules and protocols will take precedence and how to restructure a combined workforce to maintain the same level of communication and protection each had individually.
The FRA isn't empowered to block railroad mergers, which require approval by another federal body, the Surface Transportation Board. It is, however, granted power by that body to work with railroads on a "safety integration plan" to ensure safe operations in the case of a merger under largely untested rules put in place in 2001.
It's the latest wrinkle in CP's roughly $30 billion merger proposal, made public in November, which has been rebuffed by Norfolk Southern as "grossly inadequate." CP has said its next steps may include launching a proxy fight to take the offer directly to shareholders.
"Operating safely is the foundation of our operating model here at CP. It's a multipronged approach that shapes all our decisions at every level and has driven improvements at CP and will drive significant and lasting safety improvements at NS," Keith Creel, CP's chief operating officer, said in an emailed statement.
To read more, click here.