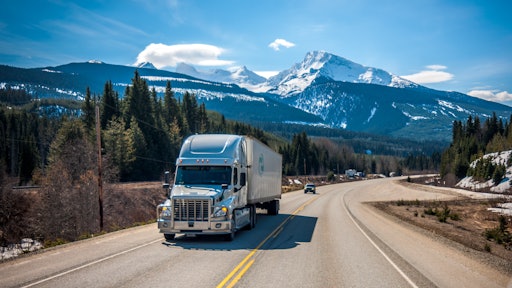 Pexels

Transplace announced the release of its Logistics Market Quarterly Update and Outlook Report for the Fourth Quarter of 2019. Leveraging data insights from Transplace's over $9 billion in freight-under-management in the United States, Canada, Mexico, international ocean logistics, and the company's proprietary analytics, freight capacity and benchmarking statistics, the quarterly report provides shippers and carriers with unprecedented access to how the transportation market performed in the last quarter. Specialists should use the report to leverage Transplace data scientist insights on where the market is headed in the near future to optimize their supply chain operations and further position themselves for success.
Key findings from the Fourth Quarter 2019 Logistics Market Update and Outlook include:
U.S. – Full Truckload
Year-over-year (YoY) volumes relatively flat
YoY contract rates holding in both Dry/Temp
Significant >10% spot discounts begin to exit the market
Short Term Outlook: Flat contract rates into the first half of 2020
U.S. – Less than Truckload
YoY volumes declining, increase of smaller shipments
Yields and operating ratio flat or slight increase
YoY rates up 2.5 to 6%
Short Term Outlook: 2.5 to 5% increase on contract rate levels into the first half of 2020
U.S. – Intermodal
YoY volumes down -3%
Import shift to East Coast impacting West Coast port volumes
Plentiful dray capacity continues
Forecasted 2020 rates -5 to 0%
U.S. – Flatbed
Average spot discounts continue extreme spread in Jan at ~15%
Expectations of flat to moderate increase across 2020
Bureau of Labor Statistics Non-Adjusted Housing starts to indicate unexpected YoY spikes for Dec 2019
U.S. – Bulk
YoY rates flat or declining in all markets
Declining spot volumes
2020 Outlook: Stable capacity – flat rates
Mexico - Truckload
Bankruptcies impacting capacity availability pressuring contract rates
Current security situation and administrative policy creating significant uncertainty with over-the-road modes
Increasing interest in multi-year rate commitments
Canada – Truckload/LTL
Capacity surplus exists due to record 2018 capacity
Only consistent rate increases appearing in metro area short haul
Fuel prices increasing more rapidly than U.S., future carbon tax to add +8 cts/liter
International Ocean
CN to USWC spot rates showing -20% YoY
CN to NEUR spot rates +10% YoY
Several ocean carriers launching online quote tools
California Trucking Association wins injunction of AB5 legislation exempting California trucking industry
The Logistics Market Quarterly Update and Outlook includes vital KPIs from the Transplace Transportation Management System. The quarterly report also contains expansive data from the Transplace Control Tower. The control tower proactively tracks shipments and manages exception issues from freight visibility solutions, carrier check calls, and predictive analytics with relevant information from the web, including weather alerts.