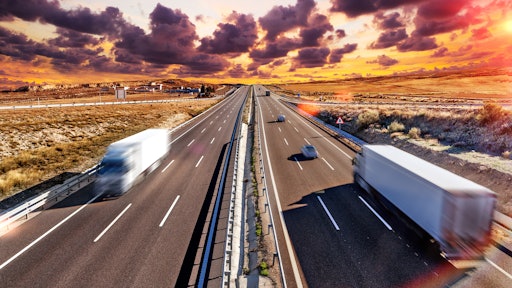 carloscastilla - stock.adobe.com
Uber Freight announced it will be acquiring Transplace for approximately $2.25 billion. The acquisition will create one of the leading technology logistics technology platforms, having one of the largest and most comprehensive managed transportation and logistics networks globally.
"This is a significant step forward, not just for Uber Freight but for the entire logistics ecosystem," said Lior Ron, Head of Uber Freight. "This is an opportunity to bring together complementary best-in-class technology solutions and operational excellence from two premier companies to create an industry-first shipper-to-carrier platform that will transform shippers' entire supply chains, delivering operational resilience and reducing costs at a time when it matters most."
The acquisition will help optimize the movement of freight across the entire marketplace, delivering best-in-class services to shippers, while also unlocking opportunities for carriers. In addition, completion of the transaction will allow Uber Freight to serve more customers at all levels of the freight industry, expanding its presence into Mexico and through new capabilities in intermodal and customs brokerage.
Uber Freight's

vast network of digitally-enabled carriers, combined with

Transplace's

trusted shipper technology and operational solutions, will result in a fully scaled logistics platform built to meet both shippers and carriers where they are, no matter the size of their business or their transportation needs.
Shippers will have access to an even more robust set of technology solutions across all transportation modes and services, bolstered by support services based on Uber's advanced technology and data science expertise.
Carriers will have the ability to collaborate directly with shippers within a seamless marketplace as well as access high quality freight across multiple expanded service lines, including intermodal, cross border and Less-Than-Truckload.
Uber Freight's

brokerage will continue to operate independently from

Transplace's

managed transportation services to ensure the highest-quality service for shippers.