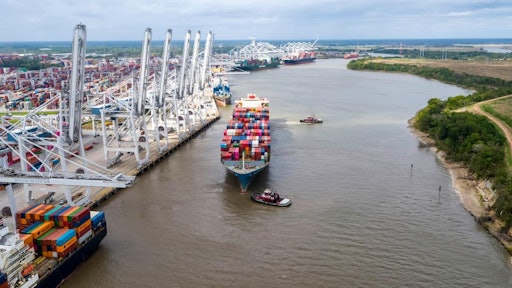 Georgia Port Authority
In 2020, the Georgia Ports Authority moved more than 4.68 million twenty-foot equivalent container units (TEUs), an 1.8% increase compared to 2019.
Georgia exports held steady throughout 2020. Export container volumes were led by food, forest products, cotton, clay, automotive goods and chemicals.
"Coming through this year with modest growth is a major accomplishment for Georgia's ports and our partners throughout the private logistics community," said Georgia Gov. Brian Kemp. "With unmatched terminal operations, superior road and rail connections, and reliable third-party service providers, there are no better run ports in the nation."
The Port of Savannah achieved its busiest December ever last month, moving 447,525 TEUs.
The Port of Savannah maintained a near-even trade balance of 51% import and 49% export, rare for the industry.
The Appalachian Regional Port handled 59,000 TEUs in 2020, up by 25,000 or 73% compared to the previous year.