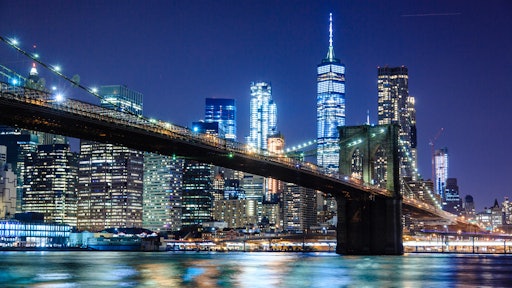 Photo by Michał Ludwiczak from Pexels
The Port Authority of New York and New Jersey recently released its comprehensive 30-year plan.
According to the press release, the port has experienced record growth in cargo volume. During the first five months of 2019, the port set an all-time record for cargo, handling 3,041,814 TEU.
"Our predecessors had the foresight to clearly understand the value of the port to regional jobs and economic activity and made substantial investments that today are paying huge dividends," said Port Authority Chairman Kevin O'Toole in the press release. "This plan will continue the momentum we have built and drive this port to new heights that two decades ago would have seemed impossible to achieve."
The master plan focuses on five principles:
• Ensuring sustainability and resiliency in all operations and future developments.
• Promoting regional economic generation.
• Establishing state-of-the-art facilities.
• Providing a "Platform for Partnership" for all local stakeholders.
• Shape future growth of the region.
The press release also said that the port authority will continue to drive down diesel emissions, and work to minimize noise, congestion and other environmental impacts by working with tenants and operators to incorporate performance goals and incentives.