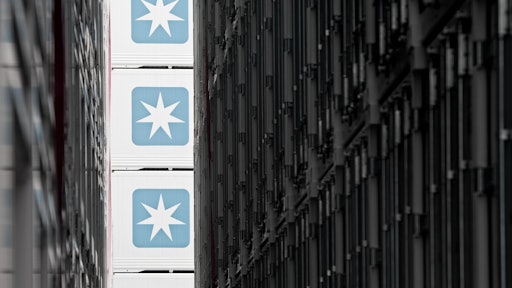 During the opening Cool Cargoes track at JOC's TPM2019, Thomas Eskesen, founder of Eskesen Advisory, led a panel discussion on top trends in the containerized reefer cargo sector. Smart containers were part of the discussion. Not only are smart containers enhancing visibility into global cold chains and condition of the cargo, they ultimately play a sizeable role in improving customer service for reefer BCOs.
Overall, the reefer cargo sector continues to outperform other cargo sectors, posting 6 percent growth in 2018 and forecasted to maintain 5 percent CAGR for at least several years out. The Asian market will be the top destination for refrigerated cargoes, which will be sourced primarily from Latin America.
China Demand and Alibaba
China, in particular, is buying a significant amount of fresh and frozen foods to not only feed a growing middle-class population, but to offset its own problems with a food production system that is hampered by disease and other problems, explained Eskesen, who noted that the country's pork production is currently facing a disease outbreak that is forcing China to increase its pork imports.
He added that China's banana production is also incapable of meeting growing domestic demand, which will result in a steady uptick of more banana shipments exported to China.
China is affecting the global reefer market in other ways, said Eskesen. As Chinese consumers look to online grocery shopping for access to fresh fruits and vegetables, e-commerce giant Alibaba is moving further up the food supply chain to take control of perishable shipments.
Eskesen noted that Alibaba is acting as a "one stop shop" for farmers and exporters who need only to deliver their produce to a local warehouse with the rest controlled by Alibaba—the trade finance, logistics, etc. He mentioned New Zealand's kiwi fruit as an example, whereby Alibaba is now a leading exporter of kiwi fruit to China.
Alibaba's continual move up the food supply chain "has massive implications for a lot of players, sectors, brands and others," said Eskesen.
Smart Containers and the Need for Predictability
The proliferation of smart containers is another trend impacting the reefer cargo sector.
"Adoption of smart containers by the end user to manage inventory, attain data transparency and improve their value proposition to their customers" is gaining traction, Eskesen said.
"We're starting to see big commodity players take data [generated by smart containers] and provide it online through apps to end customers in places like Africa," added Eskesen. "They're completely changing their supply chains and the value they deliver to customers."
The same customers are now starting to ask about getting that data in a blockchain and paying their commodity suppliers with cryptocurrency, Eskesen said.
Maersk Line's leadership role in smart containers is prompting other container lines to boost investment in smart containers. "My advice to shipping lines that do not have smart containers is that you'd better get into the game because it's happening very quickly," Eskesen said.
Bob Sappio, CEO of SeaCube Container Leasing, agreed that smart containers would become the standard in the industry; it's just a matter of time. As a container lessor, SeaCube continues to explore its role with regards to technology offerings for its customers. Currently, the company "can take the cost of a device, the cost of the subscription, and build it in to the per diem" so that customers can expand their access to technology.
While smart containers are viewed as a means to improve visibility, Anne-Sophie Zerlang Karlsen, head of global reefer solutions, A.P. Moller – Maersk, said its predictability is what will really help customers.
"Visibility is something that people are supposed to be grateful for. But visibility is not what customers expect. They're expecting predictability," she said, adding that the shipping industry is "really far behind" in its ability to offer that to customers currently.
Karlsen is hopeful that the industry will make the necessary investments to achieve predictability. However, she cautioned that it won't be enough for one carrier to make the investment.
"We need everyone [of the ocean carriers] to push through," she said.
SeaCube's Sappio acknowledged that smart containers and the visibility they provide "is just one small element of the whole package." Ideally, it's going to take "collaboration all the way through" the cold chain, from where the product is harvested, fished or slaughtered, to the transportation and storage, and finally, the customer.
"Ultimately, it's imperative that visibility [extends throughout the entire cold chain], including temperature management, order management and more. That collaboration has to happen between multiple stakeholders in the process. It's not just the container."
Alliance Impact on Customers
Maersk's Karlsen weighed in on carrier consolidation and alliances and the impact it's had on service. She said that alliances, especially in the major east-west trade lanes, "has had quite an impact on our customers, and I'm not necessarily sure it's a good one."
In particular, "For reefer trades, I think alliances have become a problem. The equipment crisis we had in 2016-17 in the U.S. East Coast, South America, and Europe, was driven by the alliances. It wasn't because there were not enough container boxes in the world to meet demand. It was because the alliances, the new networks, were designed to be 99 percent utilized, and we didn't foresee the growth into Asia.
"So, we've been pumping equipment into Asia and we couldn't get it out. There were mountains of boxes stacking up in Asia, but there were none where they were actually needed," said Karlsen.
The goal of getting the right container to the right place at the right time is never ending, and carriers have their work cut out in this area.
The third-annual shipper satisfaction survey, conducted by Drewry and the European Shippers' Council (ESC), released in April, showed a slight dip in shipper satisfaction with container shipping lines compared to last year.
Customer satisfaction was reported least favorable for clarity of prices and surcharges, transit times, and reliability of booking/cargo shipped as booked, according to the survey.
Shippers and forwarders also said the carrier performance has deteriorated between 2017 and 2018 in four areas: the range of different available carriers, the range of different available services, the price of service, and the overall carrier service quality.