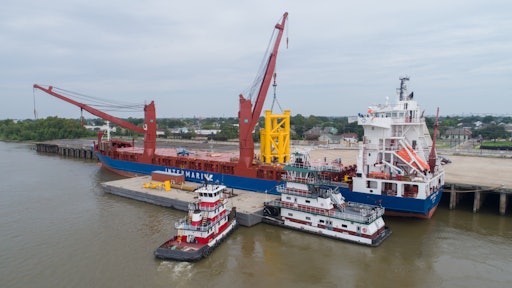 Port of New Orleans
Hurricane Barry forced New Orleans to close its port last week as the city prepared for torrential rains.
The Coast Guard reopened the port on Sunday as conditions were reported to be "normal," allowing vessel movement into and out of the river and the Port of New Orleans with some restrictions as the Seabrook Complex near Lake Pontchartain remains closed.
The agency cites preparation and continued communication between federal, state, local and industry partners helped minimize potential damage to the port.
"Even while the storm was still approaching landfall, we were making preparations to reopen our ports and restore critical infrastructure and marine transportation systems as quickly as possible after it passed," says Capt. Kristi Luttrell, Sector New Orleans commander. "Along with safety of the public and first responders, restoration of maritime commerce was one of our top priorities."