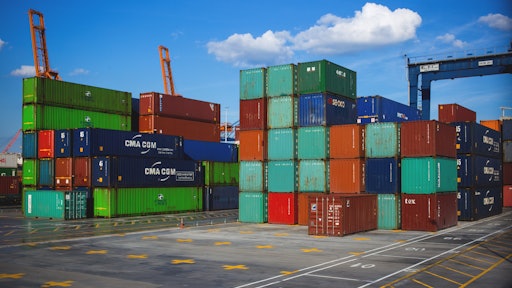 Pexels
The Los Angeles Board of Harbor Commissioners have denied an appeal by the longshore union and will move forward with automated equipment at the L.A.-Long Beach port complex, the Press Telegram reports.
On June 20, the the commission denied an appeal by the union to block an automation permit by the APM Terminal in a 3-2 vote. Typically, the type of permit usually requires only administrative approval. However, the Press Telegram reports that L.A. city councilman Joe Buscaino said that he will introduce a motion to override the comission's decision. The council will then have five days to take up the issue.
APM Terminal officials claim that utilizing automation will help them remain competitive while creating new highly-skilled jobs and business. During the vote, a large crowd representing the International Longshore and Warehouse Union gathered at the Cruise Terminal baggage handling facility to protest the permit.
All of the commissioners said that it was a tough call, but that the permit was in compliance with the law.