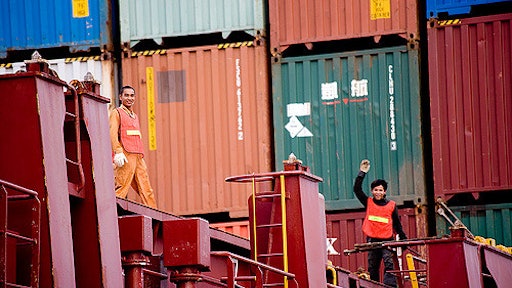 Dockworkers at the US East and Gulf Coast seaports have reached a tentative six-year contract agreement with port operators, the Wall Street Journal reports. The current pact was set to expire in September.
The International Longshoremen's Association said in a statement that the terms of the agreement were unanimously approved by 200 delegates of the ILA' 65,000 maritime-worker membership after months of negotiations.
Initially, discussions between the ILA and USMX were broken off in December over disagreements on how ports define automation, the Wall Street Journal reports. Parties returned to negotiations in March.
The new contract will carry through mid-2024 and is reportedly beneficial to both sides. The Wall Street Journal reports that the parties hope to have local agreements ironed out by July 10, 2018, a ratification vote will then follow.
The Wall Street Journal reports that a ratified agreement, along with an existing contract between the separate West Coast dockworkers' union and port employers, would leave all ports across the US covered under labor deals through the middle of 2022.
To read the full original article, please click here.