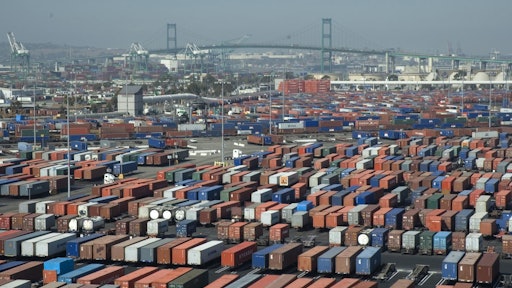 Import volumes at major container ports in the U.S. are projected to rise 4.7 percent in the first half of 2017 compared with the same period a year ago, and many ports are reporting growth.
Import volumes at major container ports are expected to continue their recent growth throughout the second quarter of 2017 thanks to an improving national economy, according to the latest monthly Global Port Tracker report by the National Retail Federation (NRF) and Hackett Associates. Major container ports handled 18.8 million TEUs for the full year in 2016, up 3.2 percent from 2015.
A snapshot of the container volumes at some of the key ports in the nation can be found HERE.