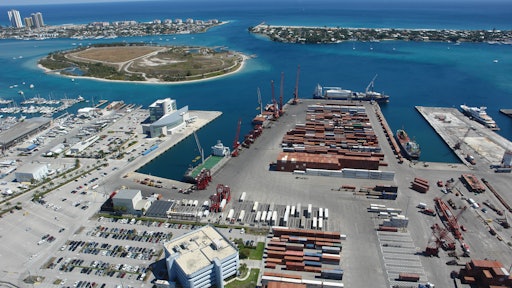 The Port of Palm Beach and Tropical Shipping have taken the next step towards a $4 million project that, if all goes well, will result in the demolishing of an office building to provide Tropical with an additional 3 acres for an expanded refrigerated cargo storage area.
The port commission unanimously approved the project as part of a 10-year comprehensive agreement with Tropical with four five-year renewal options. The contract has been under negotiation for months.
Tropical Shipping, founded in 1963, is the port's largest tenant and makes up about a third of its revenues. Tropical's main business is shipping food, especially perishable, refrigerated and frozen foods, groceries and consumer goods in containers from Canada and southern Florida to the Bahamas and the Caribbean.
To read the full original article, please click here.