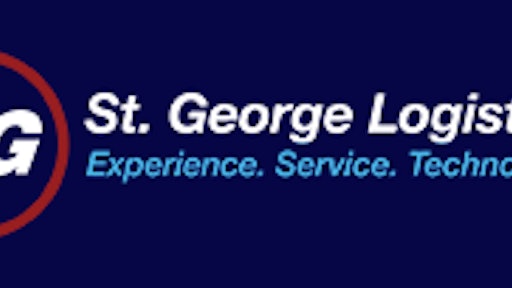 Wind Point Partners, a Chicago-based private equity firm, has partnered with logistics executives Chris Jamroz and Hessel Verhage to acquire St. George Logistics (STG). Based in Kearney, N.J., STG is North America's largest provider of outsourced ocean container freight station services and a major provider of air CFS. In addition, STG is a leading national provider of value-added warehousing services including contract warehousing, inventory management, distribution, and e-commerce fulfillment. STG's core customer base includes the world's leading freight forwarders, neutral NVOCCs, retailers, consumer packaged goods companies, and related businesses. STG is expected to be the first acquisition in the development of a leading logistics platform providing import/export and value-added warehousing and distribution services to this core client base.
"With 15 port and inland facilities totaling 2.2 million square feet, as well as a national network of 66 partner facilities, St. George maintains a leading role in providing mission-critical import/export and value-added warehousing and distribution services to its base of customers," said Konrad Salaber, principal with Wind Point. "We are excited to acquire STG in partnership with Chris and Hessel, two top caliber global executives with proven track records of value creation, and we look forward to their collaboration with the outstanding management team at STG."
Chris Jamroz will serve as CEO of STG's holding company and Hessel Verhage will serve as president and chief operating officer of the holding company. Jamroz most recently served as the president and chief operating officer of GardaWorld Cash Services, a division of PE-backed GardaWorld Security Corporation.
"I look forward to partnering with Hessel and St. George management to help lead the company in its next phase of growth," stated Jamroz. "STG is a leader in its industry and the entire team is highly motivated to start implementing the robust organic growth plan we developed in conjunction with Wind Point."
Verhage added, "I am very excited to launch my partnership with Wind Point, Chris and the team at St. George. The import/export and value-added warehouse and distribution supply chain is a large, growing and highly dynamic industry, and I am thrilled to help lead a team committed to building a world-class logistics operation focused on this space."