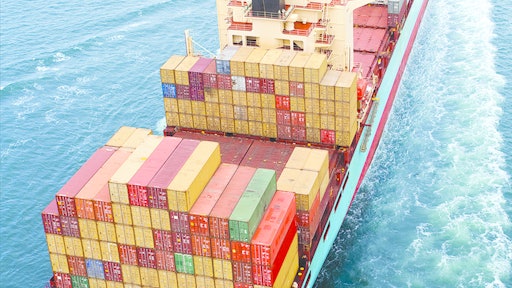 Amazon.com Inc. is now eyeing the high seas in its pursuit to handle more of the logistics of package delivery, according to The Wall Street Journal.
The Seattle retailer registered itself with a federal agency overseeing ocean transportation, a step towards allowing it to serve as an intermediary for suppliers shipping merchandise in or out of the U.S.
Flexport Inc., a startup which offers similar services and discovered the registration, said Chinese companies are most likely to work with Amazon to use freight forwarding, as the service is known.
Amazon registered with the Federal Maritime Commission using the name of a subsidiary, Beijing Century Joyo Courier Service Co., which is based in Beijing. The registration, which was filed in November, would potentially allow Amazon to begin helping to arrange cargo shipments into or out of the U.S. immediately, said Peter King, director of the Federal Maritime Commission's bureau of enforcement.
A spokesman for Amazon declined to comment. It's not clear if Amazon has yet begun freight forwarding services, though Flexport suggested it would take several years to establish such a business.
The move speaks to the company's broader ambitions to take the reins of shipping and delivery from traditional players. It is rolling out its own branded semi-trucks, considering leasing cargo planes, and experimenting with drones to get packages to customers quickly and inexpensively.
Today, a hodge-podge of companies are duking it out for the highly fragmented $160 billion business of arranging cargo shipments, meaning Amazon could potentially pick up market share quickly. As a result, a host of startups are also trying to modernize freight forwarding, and have picked up Silicon Valley venture-capital backing. Those startups include Flexport, which in August landed a $20 million funding round.
To read more, click here.