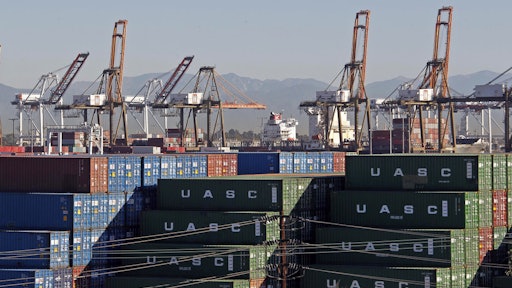 West Coast ports' share of container imports fell to 45 percent in May, down from 51.5 percent a year ago, as the effects lingered from massive delays earlier this year, according to data released Tuesday by the U.S. Census Bureau, The Wall Street Journal reported.
The decline—measured in the dollar value of goods imported in containers—is partly due to decisions by many Asian shippers to reroute cargo to the Gulf and East Coasts after protracted West Coast labor negotiations led to delays earlier this year at Pacific ports. The International Longshore and Warehouse Union reached contract terms with the Pacific Maritime Association in late February but it took weeks to work through the backlog that had developed.
The kinds of goods sent to the West Coast tend to have a relatively high market value and shippers want to get them to retail stores as quickly as they can, said Jock O'Connell, an international economic analyst with Beacon Economics. The West Coast is the quickest route from Asia to U.S. consumers.
To read more, click HERE.