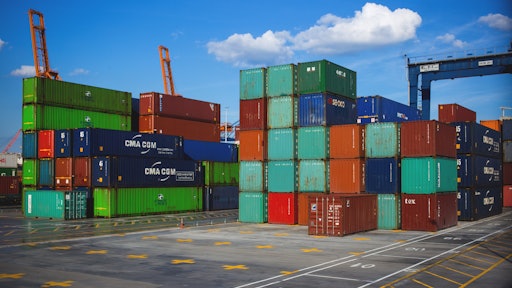 Pexels.com
The Los Angeles Board of Harbor Commissioners will hold another vote Thursday, July 11, for its coastal development permit, as Maersk continues its fight to bring automation to the Port of Los Angeles, according to Freight Waves.
Maersk's APM terminal changes at its Pier 400 terminal received narrow approval by the board three weeks ago for automation of container moves, but the Los Angeles City Council voted to override the approval a week later.
Board members who are opposed to the chain want to address the impact of automation on Pier 400's unionized workers, and the International Longshore and Warehouse Union Local 13 is strongly opposed to the change due to concerns about jobs.
However, the automation has gotten support from the Coalition for Responsible Transportation, which said the project will work hand in hand with California's goal of reducing air emissions. The California Air Resources Board is considering a regulation that would require zero emissions at all ports and rail yards by 2026.