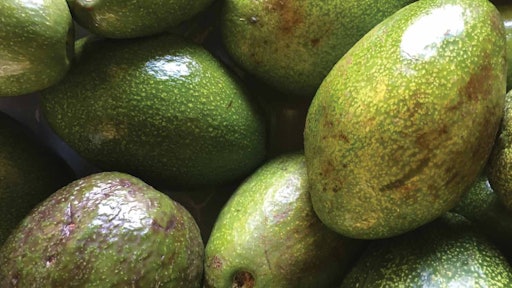 CBS News reports that shipments of Sharwil avocados from Hawaii and their profits could expand greatly in the coming years.
Hawaii's avocado industry opened in early December with weekly shipments of about 3,000 pounds of the fruit to two Seattle-based wholesale produce companies. Shipments of that size are only expected to continue through March.
The shipment is nearly the capacity of Hawaii's only avocado packing facility. If exports were to grow, the trees on each acre could potentially produce 5,000 pounds of avocados each year.
USDA inspect vet all Hawaii farms before certification, monitor their processes to ensure compliance and check fruit at packaging facilities before it's exported, CBS News reports. So far, there are 12 Hawaiian farms that have been certified or are preparing for a USDA visit.