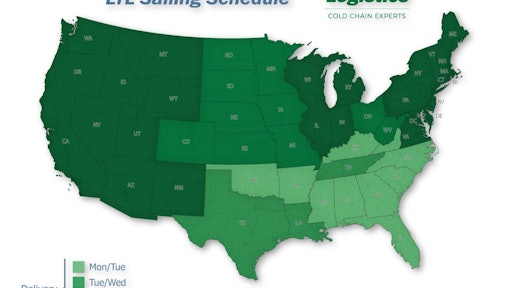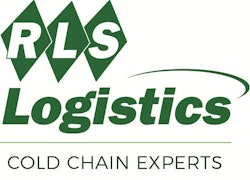 RLS Logistics  will begin providing national refrigerated LTL service on January 7, 2019. With this move, RLS can now offer customers both frozen and refrigerated LTL and TL service anywhere in the 48 contiguous states on a regular weekly schedule. Additionally, the company's expertise in warehousing and packaging solutions means customers can utilize one provider for all their temperature-controlled supply chain needs.
"This is something we have been working towards since we launched our dedicated refrigerated LTL service in 2015," says Russell Leo, President/CEO, Transportation Group. "We were built on providing national frozen distribution, after numerous customer request, we decided to expand our services to include national refrigerated LTL services as well. This will provide large and small refrigerated customers with significant shipping advantages and new opportunities to move perishable goods from the Northeast to the rest of the country.
In addition to reliable on-time delivery, customers can have peace of mind in the knowledge that RLS Logistics refrigerated and frozen warehouse facilities adhere to the highest standards of food safety. "All of our temperature-controlled operations are GFSI certified for storage and distribution by the British Retail Consortium (BRC), and comply with all government and USDA regulations," Leo continued. "We embrace these standards within the culture of our company, and in fact are consistently working to exceed them through our own internal reviews and quality control operations."
RLS Logistics is also an approved Third-Party Consolidator for Walmart suppliers, offering weekly day-specific delivery to all 43 perishable grocery distribution centers. "We offer personalized solutions to meet each customer's individual needs," said RLS Vice President of Business Development John Gaudet. "Walmart vendors can inventory their product at one of our logistics centers, forward their dedicated inventory to us, or we can pick up products at their facility. Our electronic order management, shipment planning and control, and real time performance technology tools ensure accuracy for individual suppliers. Additionally, we are able to offer day specific weekly delivery service for frozen and now refrigerated commodities. We work with our customers to exceed OTIF requirements"
"Our customers have trusted RLS Logistics to manage their complicated cold chains for over 50 years, and we are proud they come to think of us as a valued partner," Leo concludes.
Companies in this article