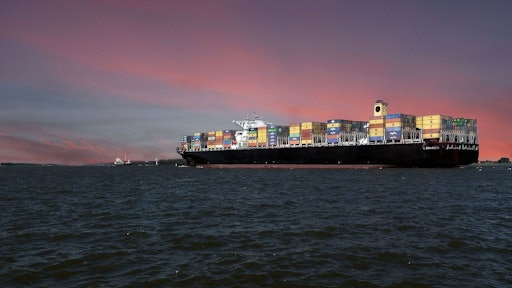 Sea Machines Robotics has closed a $10 million Series A investment led by Accomplice and Eniac Ventures, with participation from Toyota AI Ventures; Brunswick Corp., through investment partner TechNexus Venture Collaborative; NextGen VP, Geekdom Fund; LaunchCapital; LDV Capital and others. The investment marks one of the largest venture rounds for a marine- and maritime-focused technology company and brings the total capital Sea Machines has raised to $12.5M. Sea Machines will use the funds to expand the sales and global reach of its recently released line of products, grow the R&D and engineering teams, roll out new product feature sets, and further the company's lead in developing advanced situational awareness systems for vessels.  
"We are creating the technology that propels the future of the marine industries. This investment enables us to double down on our commitment to building advanced command and control products that make the industry more capable, productive and profitable," says Michael Gordon Johnson, founder and CEO, Sea Machines. "This backing is another signal that Sea Machines is the unquestioned leader in the space and is playing an integral role in the revolution of marine and maritime operations driven by technology."
Sea Machines is currently developing advanced perception and navigation assistance technology for a range of vessel types, including container ships. In the first quarter, the company will initiate testing of its perception and situational awareness technology aboard one of A.P. Moller-Maersk's new-build ice-class container ships. 
"At Toyota AI Ventures, we believe that autonomous mobility can help improve people's lives and create new capabilities – whether on land, in the air or at sea," said Jim Adler, founding managing director, Toyota AI Ventures. "Sea Machines' autonomous technology and advanced perception systems can reduce costs, improve efficiency and enhance safety in the multi-billion dollar commercial shipping industry. This marks our first investment in the maritime industry, and we're excited to embark on this journey with Sea Machines." 
In October, Sea Machines released its introductory line of autonomous command and remote control systems, developed for the demanding challenges of vessels serving the offshore commercial, scientific and government applications. The SM product series is available now and can be installed aboard existing or new-build commercial vessels with return on investment typically seen within a year.