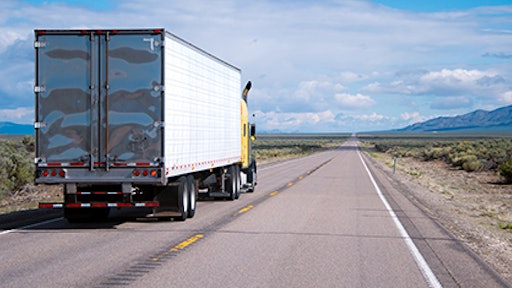 The DRIVE-Safe Act, introduced to legislation by representatives Duncan Hunter and Trey Hollingswoth with support by the International Foodservice Distributors Association (IFDA), addresses the current driver shortage affecting the trucking industry by promoting opportunity and enhanced safety training for emerging members of the growing workforce.
The driver shortage has severely impacted the foodservice distribution industry, which requires timely delivery of thousands of products every day. Commercial drivers are now being blocked by laws. Presently, 48 states allow individuals to obtain a commercial driver's license at age 18, but prevent those drivers from moving goods across the interstate until they are 21. This restriction causes problems in regions like the greater D.C. metro area where an emerging driver would be prohibited from from making a quick trip between Arlington, Virginia and Bethesda, Maryland, however, the same driver could haul a load from Arlington to Norfolk, Virginia, a more than six-hour drive round-trip.
So far, 42 trade associations have signed a letter urging representative Bill Shuster, a ranking member of the House Committee on Transportation and Infrastructure, to back the DRIVE-Safe Act.
The letter states, "According to a recent estimate, the nation needs an additional 50,000 truck drivers immediately, a shortage that is expected to grow to more than 174,000 by 2026. In many supply chains, companies are being forced to increase prices to account for higher transportation costs. This will ultimately result in higher prices for consumers on everything from electronics to food."
Since being introduced in March, the driver shortage has only worsened. Allowing those who obtain their license at 18 to drive across state lines will benefit the industry, effectively lowering costs on products as well.
The DRIVE-Safe Act will train drivers above the standards that are currently set in place. Under the legislation, once a driver has met the requirements to obtain a CDL, they may begin a two-step program of additional training which includes rigorous performance benchmarks that each candidate must achieve. The program will require drivers to complete at least 400 hours of on-duty time and 240 hours of driving time with an experienced driver with them. All trucks used for training will be equipped with safety technology including active braking collision mitigation systems, video event captures and a speed governor set at 65 miles per hour or below.