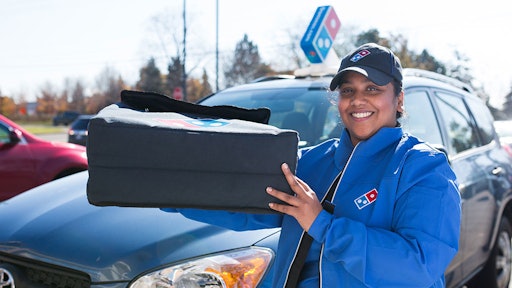 Domino's has made ordering pizza more accessible to its consumers by starting to deliver its menus to places that don't have an actual address.
People at parks or beaches, labeled as hotspots, can now order pizza through the Domino's website and mobile app, according to CNBC. Customers can choose a hotspot that is close to them, and then provide clear instructions for the delivery drivers to find them. Customers will get text messages updating them on their foods progress and an estimated time of arrival.
More than 150,000 hotspots are available in the U.S. including landmarks and recreation grounds.