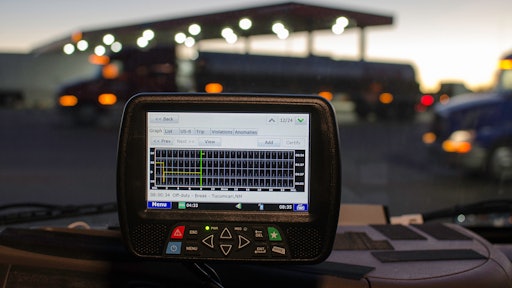 Starting April 1, drivers without electronic logging devices will be put out of service for 10 hours and have the potential to have points added to their Compliance, Safety, Accountability program. Drivers without ELDs also risk facing a fine.
After being out of service for ten hours, drivers are able to use paper records to get to their final destination. However, if a driver does get put out of service, they are forbidden from driving until they get proper ELDs installed.
The strict rules comes after a three-month grace period for ELD compliance.
In 2017, roadside inspectors issued 43,000 violations for false reports of driver record of duty status and 54,000 violations for paper logs not being current.
The agriculture industry has received an additional 90-day extension period because the mandate lacked flexibility necessary for the unique realities of hauling agriculture commodities.
The ELD mandate has stirred up controversy and a series of complaints within the trucking industry. Federal regulators have pointed out that the ELD mandate doesn't change the hours-of-service requirement -- it helps ensure drivers comply with them.
To read the full original article, please click here.