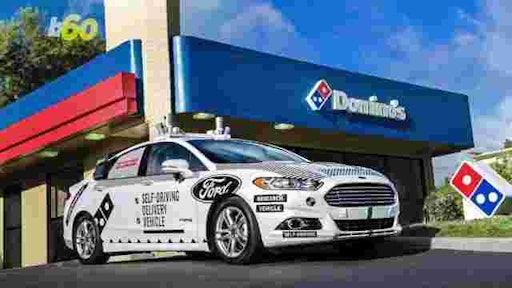 Ford Motor announced that it would launch a service to test self-driving food delivery vehicles in Miami. The partnership with include a pilot period with Dominos as well as Postmates.
Even though there will be a driver for safety reasons, the vehicle will be disguised to look as if there isn't anyone there. The two companies are looking to see how customers interact with the autonomous vehicle.
The move to Miami comes after the two companies did a small test run of the service in Ann Arbor, Michigan. In Miami, the companies expect to gain insights from maneuvering around a more urbanized development.
Ford expects to translate the information gathered into a real-world self driving vehicle by 2021.
Even though this is a significant step towards autonomous vehicles for Ford, they are still behind compared to their competition. Waymo already runs a self-driving car service for consumers in Phoenix, while General Motors is testing self-driving cars in San Francisco and expects to begin a similar service by 2019.
To read the full original article, please click here.