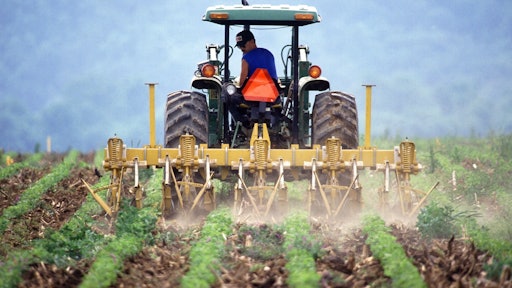 Trucking officials have announced that they expect for rates to continue to increase over the next weeks, creating a concern for producers across the United States.
Shipping from coast to coast has increased by nearly $2,000 and truck rates for fresh food are making a 25 percent jump.
The reason for the increase in trucking costs are being blamed on two major factors: the availability of trucks and a shortage of drivers in some areas. A third reason may rest with the implemented federal requirement to install electronic logging devices (ELDs) into all trucks to better track driver hours of service.
Shippers say retailers are slow to accept and pass-through increased transportation costs, and challenges related to driver shortages only furthers the problem. Agricultural producers say with low commodity and food crop prices, an increase in shipping costs may be a burden too big to handle.
Most agree that the higher cost of doing business will result in higher prices at retail level, which may eventually affect everyone in the supply chain.
To read the full original article, please click here.