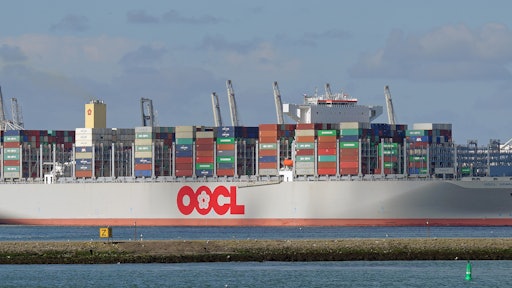 Container ships just keep getting bigger and bigger. Today's top dog, the OOCL Hong Kong, can carry a mind-boggling 21,413 boxes—far more than the largest ship ever to call on the Port of Hampton Roads.
So it's only natural to ask: Are we nearing the limit of what's possible?
McKinsey & Co., a New York-based consulting firm, has an emphatic answer: Not even close. In a recent report about the next 50 years of the container shipping industry, the firm forecasts that by 2067, ships may be traversing the planet that are able to carry 50,000 containers—well over double the current max.
The report also estimates that global volume will grow over the next 50 years from last year's 182 million TEUs—20-foot-equivalent container units—to between 464 million and 858 million in 2066.
To read the full original article, please click here.