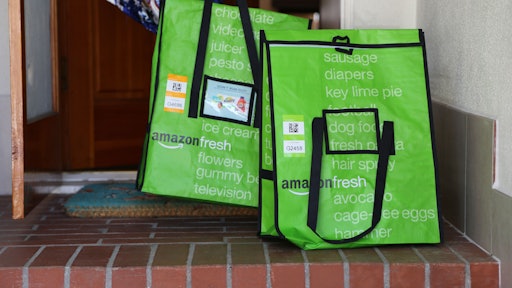 Every couple of days, Sinclair Browne fights through traffic in Times Square, squeezes his delivery truck into a parking spot, walks up four flights of stairs and delivers groceries to a guy whose order he knows by heart.
Browne, 40, is a driver for the online grocery business Peapod. He plays the most important role in solving the biggest problem vexing the online grocery industry: moving food, undamaged and unspoiled, from the warehouse to the customer's house. It's known as the last-mile problem.
Even Amazon, which built a multi-billion-dollar business by perfecting its delivery logistics, hasn't quite mastered the art of profitably delivering perishable food in big metropolitan areas. But it just made a big bet, purchasing Whole Foods in a $13.4 billion deal that will give it access to more than 400 stores concentrated around major population centers—places that may have walk-up apartments, aggressive taxi drivers and other urban obstacles that Browne navigates five days a week.
To read the full original article, please click here.