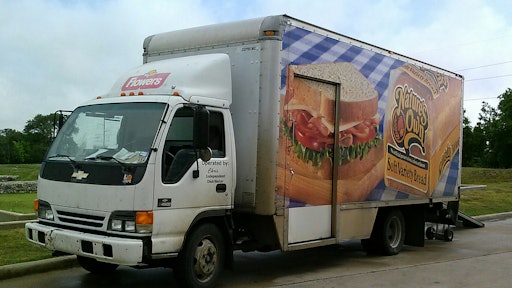 The U.S. Department of Labor has notified Flowers Foods, Inc., owner of Wonder Bread, Nature's Own and Tastykake brands, that it has been scheduled for a compliance review under the Fair Labor Standards Act (FLA), the company noted in a filing with the Securities and Exchange Commission. The company intends to cooperate with the department, and because the review process is confidential, the company has no further comment at this time.
According to a separate quarterly report filed with the SEC, the company is defending more than 23 lawsuits over driver miscalculation. The company is currently being sued by a number of truck drivers alleging they were wrongly classified as independent contractors, causing them to miss overtime pay and other employee benefits.
On Sept. 12, 2012, a complaint was filed in the U.S. District Court for the Western District of North Carolina (Charlotte Division) by Scott Rehberg, Willard Allen Riley and Mario Ronchetti against the company. Plaintiffs are or were distributors who contend they were misclassified as independent contractors. In March 2013, the court conditionally certified the class action for claims. On March 23, 2015, the court re-affirmed its FLSA certification decision and also certified claims under state law.
The company and/or its respective subsidiaries are vigorously defending these lawsuits. Given the varying stages of the complaints and the claims, the company noted it cannot estimate at this time the possible loss or range of loss, if any, that may arise from the unresolved lawsuits.
Editor's Insight: This investigation is significant because it could have consequences for other companies that classify drivers as independent contractors. The news of the investigation caused the company's stock price to fall 7.38 percent yesterday, according to The Street.
The cost of treating contractors as employees has proven problematic for even some larger trucking firms. Food Logistics has reported on the bankruptcy filings of Total Transportation Services Inc. and Pacific 9 Transportation. There has also been a class action lawsuit against XPO Logistics Inc. subsidiaries Pacer Cartage Inc., Harbor Rail Transport and PDS Transportation Inc.
High profile lawsuits against FedEx and Uber Technologies have resulted in hundreds of millions of dollars in settlements. No doubt, these settlements have spurred more lawsuits. 8-11-16 By Elliot Maras