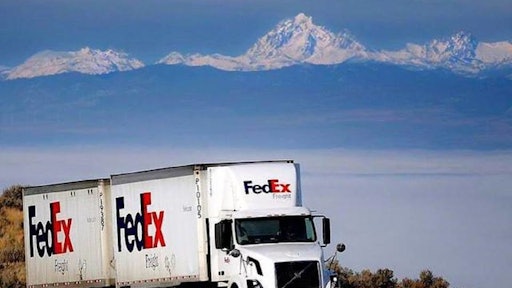 FedEx Ground Package System Inc has agreed to pay drivers in 20 states $240 million to settle lawsuits claiming the second-largest U.S. parcel delivery company misclassified them as independent contractors, it said on Thursday, according to Reuters.
The settlement, if approved, would be divided among 12,000 drivers, some of whom would receive tens of thousands of dollars, Beth Ross, lead lawyer for the plaintiffs, said in an email.
Until 2011, FedEx contracted directly with independent contractors, allowing the Memphis, Tennessee-based company to save on taxes, fringe benefits, health care costs, pensions and other workers' costs.
The deal, subject to approval by a federal judge in Indiana where the cases were consolidated, would end nationwide litigation claiming that because drivers were required to use company-branded trucks, uniforms and scanners, FedEx was their employer under federal and state laws.
The drivers claimed that as employees they were owed overtime pay and reimbursement for expenses, among other benefits.
"If the litigation were to continue ... a final resolution would be several years away, and would require significant time and expense to resolve the complex liability and damages issues presented," the drivers said in court filings on Wednesday.
The filings in New York, Texas, Pennsylvania and other states said both sides faced significant risks in moving forward with the lawsuits, the first of which was filed in 2005.
To read more, click here.