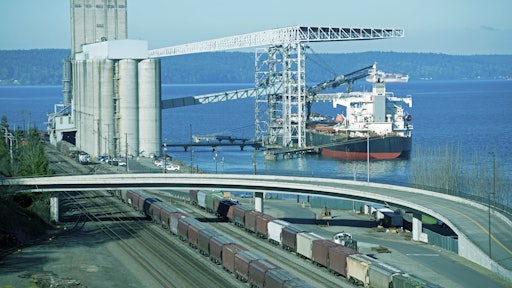 Agriculture imports and exports are a constant bright spot for U.S. foreign trade, but non-tariff barriers in foreign markets continue to challenge the industry.
An article in the September Food Logistics notes that exports of bulk commodities such as wheat and rice continue to remain in high demand, while high value products such as dairy, meats, poultry, live animals, oilseed meals, vegetable oils, fruits/vegetables and beverages are growing in response to an expanding middle class and changing diets in emerging markets.
China is now the top export market for U.S. agriculture products, along with Canada, Mexico, Asia and Latin America.
The caveat is that while U.S. agriculture exports are growing, so too are non-tariff barriers in foreign markets.
In March, Robert Guenther, senior vice president, public policy at the United Fresh Produce Association, told the U.S. House of Representatives Committee on Agriculture that non-tariff trade barriers are a growing problem.
"As tariff levels have been brought down, there has been a corresponding increase in non-tariff barriers. Examples of non-tariff barriers include, but are not limited to, restrictive import and administrative procedures or product or processing specifications. Exports of commodities such as apples, pears, peaches, citrus and potatoes to countries including Korea and Mexico have been limited due to non-tariff barriers, among other examples," he said.
In 2012, China surpassed Canada as the leading export market for American farm goods. However, according to the U.S. Trade Representative's 2015 National Trade Estimate on Foreign Trade Barriers, "China remains among the least transparent and predictable of the world's major markets for agricultural products, largely because of uneven enforcement of regulations and selective intervention in the market by China's regulatory authorities."
To read the entire article, click HERE.