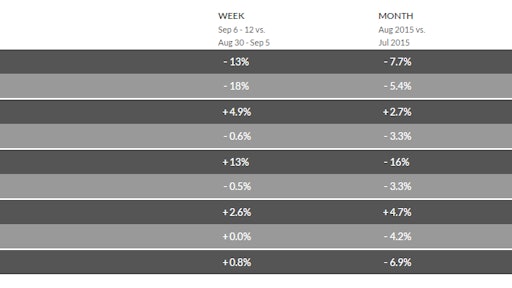 Reefer load posts declined 12 percent and truck capacity slid 15 percent, due to a pause in load board activity on Labor Day, according to DAT Solutions. The load-to-truck ratio increased 2.6 percent, from 5.1 to 5.2 loads per truck, and national average reefer rates were unchanged.
Load-to-truck ratios represent the number of loads posted for every truck posted on DAT Load Boards. The load-to-truck ratio is a sensitive, real-time indicator of the balance between spot market demand and capacity. Changes in the ratio often signal impending changes in rates.
To read more, click HERE.