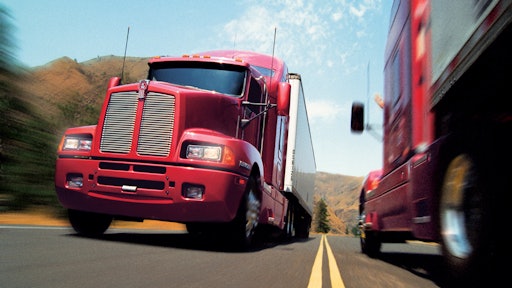 U.S. Sen. Tom Carper (D-Del.) is introducing legislation that would nearly double the 18.4-cents-per-gallon federal gas tax to help pay for road and transit projects around the nation, according to The Hill.
Carper's bill would increase the tax by 4 cents per year for the next four years, resulting in a 16-cents-per-gallon increase by 2020.
The legislation would offer tax credits to offset the impact of the fuel tax hikes on drivers, according to Carper's office. 
The Delaware senator said the failure of Congress to pass a long-term transportation bill this summer showed it is time to raise the fuel tax, which has not been increased since 1993. 
"Rather than lurching from crisis to crisis, increasing country's debt, and borrowing more money from foreign governments to pay for our transportation system, I say it's time to do what's right," Carper said in a statement, referring to the 3-month transportation funding patch that was approved by Congress before lawmakers left for recess last month. 
"At a time when gas prices are some of the lowest we've seen in recent memory, we should be willing to make the hard choice to raise the federal gas tax," Carper continued. "To balance the 16-cent cost of a gas tax hike, I've suggested making permanent certain expiring tax cuts that will directly benefit hard-working Americans." 
Under Carper's legislation, known as the TRAFFIC Relief Act, drivers would ultimately pay 34 cents per gallon in federal gas taxes, in addition to state taxes. 
Editors Insight: Nobody wants to pay higher taxes, but something has to be done about the nation's road infrastructure. Thus far, the government has failed to address this issue in a timely manner. Transportation represents one of the food industry's biggest costs. The quality of the nation's roads is an important issue calling for serious attention.
Food and transportation industry organizations both need to continue to pressure lawmakers to see that the necessary funds are forthcoming.
According to The Hill, Congress is grappling with a funding shortfall for transportation that is estimated to be around $16 billion per year. Since 2005, lawmakers have not passed a transportation bill that lasted longer than two years. 
The American Trucking Associations (ATA) has supported fuel tax as the primary revenue source for highway improvements. The association opposes the tolling of existing highways, weight-distance taxes and vehicle miles traveled fees as inefficient funding methods. 8-7-15 By Elliot Maras