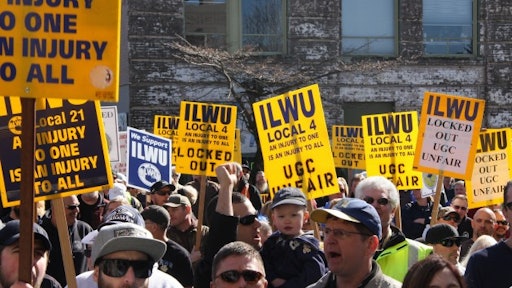 Tractor-trailer drivers who haul freight from the ports of Los Angeles and Long Beach went on strike against four trucking firms on Monday, demanding recognition as employees rather than contractors in a move reviving labor tension around the country's busiest cargo hub, according to Reuters.
Delegations of drivers notified the companies of their intent to strike at 6 a.m. PDT, with picket lines going up immediately at the companies' truck yards, Teamsters spokeswoman Barb Maynard told reporters on a conference call.
The strikers planned to expand picket lines to marine terminals, rail yards and customer warehouses where the companies' trucks were dispatched, Maynard said.
Port officials reported little or no immediate interference with operations at the waterfront.
Terminal operators largely avoided disruptions inside the ports during a previous wave of such strikes last year by turning away trucks from targeted companies, and Maynard said that appeared to be happening again on Monday.
The four drayage firms now at odds with striking drivers represent fewer than 500 of the 13,600 trucks registered to serve the ports of Los Angeles and Long Beach, said Phillip Sanfield, a spokesman for L.A.'s port.
To read more, click HERE.