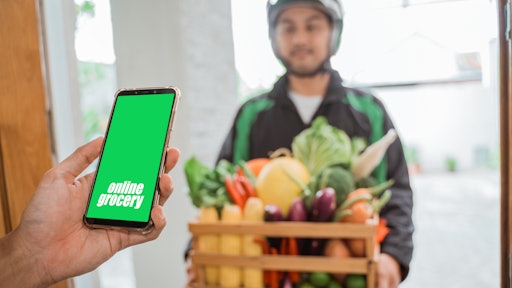 Odua Images - stock.adobe.com
With its enormous reach, targeted advertising and extensive data on user preferences, social media has become a haven for e-commerce sellers. Many social media giants have been doubling down on e-commerce by making it even more convenient and attractive to their droves of users.
As tech giants with endless resources take root in the e-commerce ecosystem, smaller brands must deploy innovative methods to ensure they are staying competitive – from forming strategic partnerships to fostering customer experiences that are more convenient, cost effective, reliable and optimized for all players across the value chain.
Facing Goliath
Big tech companies entering the e-commerce market already have the upper hand. With massive amounts of pre-existing customer data, they offer highly personalized services and high delivery volumes at scale.
The sheer size and capital of companies also make them powerful contenders in the race for last-mile delivery, not to mention their capacity to acquire the innovations of startups to help streamline logistics.
Competitive cost cutting
To stay competitive, smaller retailers must expand existing delivery services and launch new ones. The challenge is adding these costs to existing delivery expenses – last-mile costs already comprise 53% of the supply chain and delivery spending, and these challenges are only exacerbated by ongoing labor shortages, high fuel prices, rising customer expectations and supply chain disruptions.
How can sellers ensure sustainable costs in last-mile delivery?
One way is to increase the number of deliveries per run. Grouping orders by location and intended arrival time means that products can be delivered in the same window or with the same driver, increasing timeliness while decreasing the number of drivers needed. Optimized routing can also decrease the number of necessary dispatchers and drivers, increasing revenue without additional expenses.
Another way of reducing last-mile costs is to offer a variety of flexible delivery options. If companies incentivize delivery options that are less expensive for the business, customers will often choose those options. Presenting more time slots for delivery also guarantees that people select a time that actually works for them, preventing incomplete or failed deliveries, which quickly compounds expenses.
Delivery management platforms
By adopting a delivery management platform (DMP) – an interface that consolidates and simplifies the array of last-mile considerations – retailers can automate fulfillment processes and improve customer experience.
Sellers should seek DMPs that are user-centric and facilitate transparent customer communications. Adopting consumer-facing communication tools will not only provide a better customer experience but may also reduce failed deliveries by allowing drivers and customers to communicate directly.
Real-time visibility and optimization are also critical attributes of a DMP – they can improve customer experience and optimize delivery providers' operations for profitably at scale. It's no wonder that 87% of providers plan on integrating real-time visibility into their offerings by 2024 to help grow delivery volumes.
DMPs can also connect e-commerce and logistics systems – sometimes even between organizations – easing the flow of data regarding orders, inventory, fleet and driver availability. By digitizing and connecting the entire value chain, DMPs can help companies streamline delivery – from route planning and dispatch to live tracking for customers and digital proof of delivery.
Because DMPs can be integrated into any IT stack, they can facilitate effective partnerships between businesses, manufacturers and third-party deliverers. By partnering with an experienced last-mile technology provider, retailers will be able cater to each customer based on their specific needs.
Activate automation
One of the most effective ways to stay competitive with giants is by ensuring that any process that can be automated is automated – automation facilitates cost-effective delivery operations and is often the most reliable way to meet customer expectations.
In today's on-demand world, time is always of the essence. If retailers can't fulfill orders when and where customers want them, customers often won't return for another order. With automation, for example, the decision to dispatch an order to an in-house driver vs. a crowdsourced delivery fleet vs. some other delivery provider can be made in an instant based on what is most efficient and cost-effective.
Stand and deliver
Recent years have seen significant changes in the retail and food delivery markets, not only due to the rising cost of goods and labor, but also due in large part to ongoing innovations and the growing relationship between social media and e-commerce.
By embracing automation, adopting a DMP and finding creative ways to cut last-mile delivery costs, retailers of any size will be able to run operations that are cost effective across the value chain, meet consumer expectations with delivery options that are affordable for both businesses and their customers, and ultimately stay competitive – even among the industry Goliaths.