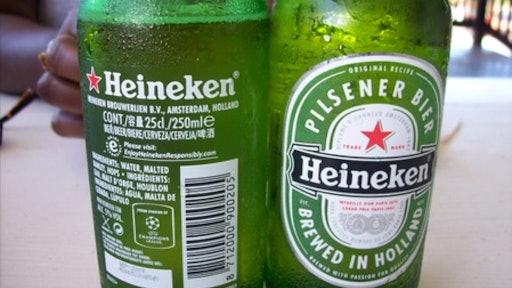 Anheuser-Busch InBev, Molson Coors, Constellation Brands and Heineken, which produce more than 80 percent of the beer sold in the U.S., announced plans to begin providing consumers more nutritional information about the beers they sell, according to CBS News.
According to a statement from the Beer Institute, an industry trade group, brewers will disclose calories, carbohydrates, alcohol content by volume (ABV) and portion size, both on labels affixed to bottles and cans and on websites that will be accessible via a QR code. Major beer makers, which have been trying to reverse declining U.S. consumption for years, are also providing dates when the beer is produced.
The Beer Institute's move, which it hopes will be finished by 2020, got kudos from the Center for Science and the Public Interest (CSPI), a nonprofit that's often critical of the food industry.
To read more, click here.