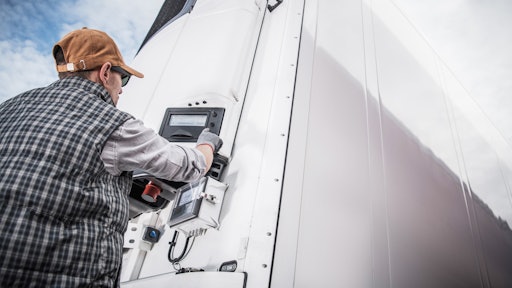 Tomasz Zajda AdobeStock_226875434
The global cold chain market is expected to grow 14.8% from 2021-2028. However, a nationwide shortage of truck drivers, a lack of available warehouse space, rising diesel costs and increased consumer demand are some of the many challenges that have fueled food supply chain issues this year. And record-high temperatures this summer have demonstrated an increased need for improved cold storage.
Despite countless supply chain challenges, consumers are shopping more often, and in more places, than ever, according to retailer research. E-commerce has significantly disrupted the cold chain market over the last year as grocery delivery became more popular with consumers, with more than one-fifth (21%) of Americans saying they expect to shop for groceries online mostly or exclusively within two years.
Further, frozen food has been a pandemic powerhouse with growth already outpacing total food and beverages in the three years preceding the pandemic. Inflation has also played a role in this increased demand for frozen food, as consumers seek cheaper, convenient frozen meals that are easy to prepare. To avoid changes in the texture and taste of food when a shipment fluctuates beyond the required temperature, grocers must ensure the carriers shipping their products are well versed in cold chain management and can properly maintain temperature zones.
Because of these trends and shifts in consumer habits, major grocers are making significant investments in the grocery delivery space. In some cases, they are implementing completely new models, with significant capital outlays, from warehousing through delivery.
Delivery fleets have also been faced with new challenges as the world emerges from the COVID-19 pandemic. Particularly, speed in last-mile delivery of cold chain items such as food and beverage, meal kits and other temperature-controlled goods as online grocery shopping continues to grow.
All this brings new focus on the transport refrigeration unit (TRU), a major player in the cold chain fleet. In the light duty market, electric TRU options require greater thermal efficiencies from the body to achieve target temperatures compared to diesel-powered alternatives. This amplifies the need for reduced body weights as traditional reefer bodies have historically achieved better thermals by adding foam, which adds weight. However, new technologies are solving this balancing act between thermals and weight to provide more sustainable solutions in the cold chain market.
Traditional refrigerated trailer and truck body construction presents challenges to achieving workable payloads in this light duty space. Beyond the initial weights, traditional foam sidewalls absorb water weight over time, further diminishing their payload and thermal capacity.
Thermal efficiency is also key to achieving sustainable cold storage, which has become a growing concern around the world. In fact, United Nations Global Compact participants rank supply chain practices as the biggest challenge to improving their sustainability performance and every year, around 13% of the world's food is lost due to a lack of effective refrigeration. As global temperatures rise over the last few years, emissions from cold chains will likely increase due to a greater need for cooling.
To advance cold storage without exacerbating the climate crisis, delivery fleets must utilize technologies that are energy efficient, climate-friendly and use low-carbon transportation. We know that this is achievable, and must accelerate action to support the transition to sustainable cold chain technologies.
Fortunately, new advanced material technology is lighter in weight, stronger in construction and more efficient in thermal properties, compared to conventional refrigerated technology, which translates into lower lifetime operational costs and more conscious use of resources. Weight reduction and thermal efficiency technologies also enable further adoption of electric vehicles.
All-electric, zero-emission refrigerated trailers reduce the energy required to keep produce cold and thanks to advanced material technology, we can offset the increased battery weight impact and reduce the thermal load, which saves energy for increased range or downsized batteries. This technology in combination with solar technology enables battery-powered refrigeration, provides greater fuel efficiency and reduces emissions—making fleets that perform better at a lower cost per mile.
Cold chain can often be overlooked, but it is an industry that plays a crucial role in modern society. As the demand for thermal solutions increases alongside the growing cold chain market, it is imperative food delivery fleets continue to invest in sustainable, intelligent thermal management systems that enable temperature states to be maintained, regardless of the application or environmental conditions.