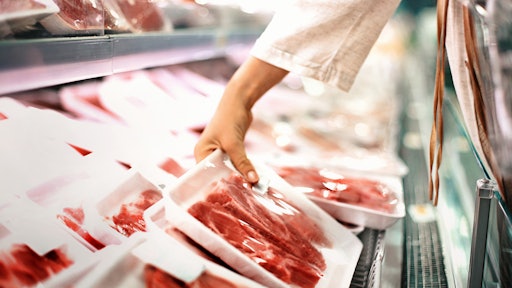 Getty Images
EROAD introduced CoreHub Xtreme, a next-generation Internet of Things (IoT) trailer monitoring and control gateway designed for supply chain assurance and optimized fleet efficiency for cold chain transportation. The CoreHub Xtreme delivers real-time data from all connected assets into a single platform to boost driver safety and fleet health.
"Our daily lives are affected by reefer and cold chain transportation whether we realize it or not. Protecting those goods and the drivers who are transporting them is crucial," says Akinyemi Koyi, president of North America, EROAD. "Because of this, we are excited that the merging of EROAD and Coretex led us to be able to develop a richer solution to solve issues such as these. CoreHub Xtreme empowers fleet managers and their drivers with the ability to not only monitor the driver, asset and load in real-time, but also diagnose and prevent potential bad outcomes like lost loads - further contributing to both driver and cargo safety and cost savings."
From PRWeb:
CoreHub

Xtreme's

IoT network of door, temperature, fuel and humidity sensors helps drivers and fleet managers minimize lost loads.

CoreHub

Xtreme

trailer gateway offers integrated workflows and advanced engine diagnostics for equipment monitoring and control.
By monitoring trailer automatic braking systems (ABS), engine fault codes, tire pressure and more, companies can save on maintenance costs and boost the fleet's overall health. 
With features like remote pre-cooling, pre-cooling analytics, idle reports and more, fleets can also increase efficiencies, saving both time and money when it comes to fuel and asset utilization.
"Safety and efficiency are key when it comes to the reefer and cold chain industries. Now, drivers and fleet managers can gain increased insights into every moment of the trip," says Koyi. "CoreHub Xtreme encompasses the entire transportation experience - from fuel efficiency and asset utilization to temperature monitoring and vehicle maintenance making it easy to operate with confidence."