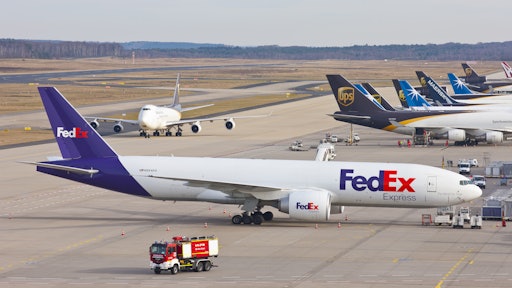 According to P&S Market Research, the global cold chain market is forecasted to expand at a CAGR of 12.1 percent during 2016-2022. Fish, meat and seafood currently account for the largest share of the market, while dairy and frozen desserts are expected to log the fastest growth over the six-year period.
The firm also notes that India surpassed the cold chain capacity of the U.S. in 2014, and became the largest cold chain market by capacity (139 million cubic meters compared to 119 million cubic meters in the U.S.), while China ranks as the third largest cold chain market by capacity (82 million cubic meters).
Here are some recent cold chain developments worldwide that are supporting cold chain shipments in the food sector as well as other temperature-controlled cargoes…
AA Cargo Expands Temp-controlled Facilities at DFW and San Juan
American Airlines Cargo recently expanded temperature-controlled facilities at Dallas/Fort Worth (DFW) and San Juan, Puerto Rico to handle increasing volumes of perishable food, pharmaceuticals and flowers.
The carrier's DFW facility was expanded to 4,000 square feet from 1,800 and boasts a drive-through feature. DFW is a key gateway for Latin American products like asparagus, berries, Chilean salmon and fresh flowers to consumers in Europe and Asia.
In March, the carrier opened a new 600 square-foot area to its existing cold storage space bin San Juan, bringing the total to 1,000 square feet. The two separate but interchangeable areas can house temperature-sensitive products from 15 to 25 degrees Celsius or 2 to 8 degrees Celsius. American Airlines Cargo is the only carrier at the gateway with both refrigerated storage and controlled room temperature areas dedicated to pharmaceutical products.
Construction Underway on Port of Rotterdam Facility for AGRO Merchants
AGRO Merchants is building a new 9,000 square meter facility at the Port of Rotterdam with 18,000 pallet positions for handing imports and exports of chilled and frozen products.
The facility will feature mobile racking and pallet conveyor systems with additional space for product repacking, blast freezing and tempering services. It will also be BREEAM Excellent certified—the highest energy efficiency classification for European cold storage facilities.
According to the company's Group President, Carlos Rodriguez, "This is phase one of the development in which we expect to double capacity in the next two years. Veterinary inspection point facilities along with other related services will be relocated to this site from Coldstore Wibaco."
The new facility is expected to open in December.
Port of Savannah Boosts Cold Storage Capacity With PortLogistics Facility
The Port of Savannah will get additional cold storage capacity once PortLogistics opens a new 100,000 square foot facility 15 miles from the Port's Garden City Terminal this summer.
Georgia-based PortLogistics will capitalize on the U.S. Department of Agriculture's program that allows imported citrus fruit, grapes, blueberries and other produce from South America to undergo cold treatment during the ocean voyage to kill potential pests, which helps expedite shipments destined to the U.S. Southeast.
"Using the Port of Savannah offers significant time and money savings per container for areas throughout the Southeast region," said PortFresh Logistics CEO Brian Kastick. "We believe the growing population of the U.S. Southeast, government policy changes and perishable industry consolidation will break open significant pent-up demand for the new perishable supply chain gateway built around the Port of Savannah."
The new state-of-the-art facility comprises 20 acres of a 182-acre site and features multiple climate zones and both imports and exports.
FedEx Cold Chain Center Protects Temp-Controlled Products During Delays
FedEx's Cold Chain Center, which opened in March at the carrier's hub in Memphis, Tenn., is designed to protect perishable food, pharmaceuticals and other frozen, refrigerated and controlled room temperature products when they are delayed in transit through the hub.
The $25 million, 20,000 square foot facility has separate areas for health care shipments and other perishables such as food and flowers and offers storage within three temperature ranges: frozen (-13 to -14 degrees Fahrenheit), cold (35.6 to 46.4 degrees F) and controlled room temperature (59 to 77 degrees F).
FedEx maintains a variety of cold chain capabilities at points across its network, including Paris and Cologne, Germany, and has been working on upgrades at Oakland, Calif.; Osaka, Japan; Dubai and Singapore. The Memphis facility is the largest, most advanced in the company's network.
Wabash Unveils Composite Reefer Van Prototype
Refrigerated truck van manufacturer Wabash National unveiled a prototype composite refrigerated van that uses a new, proprietary molded structural composite technology that offers up to 25 percent better thermal performance and is up to 20 percent lighter than conventional designs.
Wabash CEO Dick Giromini said the composite design also reduces trailer weight by upwards of one ton. Using the composite for the reefer van's floor structure also raises the weight rating to 24,000 pounds—a boost of up to 14,000 pounds—adds Giromini.
The company expects the composite trailer design will enter production in the next two years.