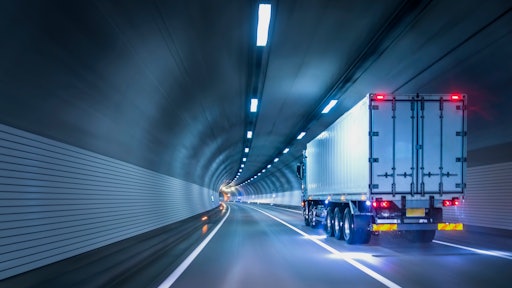 Getty Images
Shippers have a lot to think about as they manage their relationships with brokers and carriers, but they have been especially challenged during this period of high demand. It's not just one thing, but all things – capacity shortages, fluctuations in freight market rates, insurance compliance issues and more. These are the problems and potential pitfalls that can affect any shipper. The good news is that there are ways for shippers to reduce these and other risks by deploying the right time-saving processes, so shippers can ensure they make the most of their time, every time.
Work within a predictable benchmark
Freight market rates are always in flux, but they've become particularly fluid over the past 18 months. Consumers had a growing affinity for online shopping well before the pandemic, but the Coronavirus disease (COVID-19) sent home delivery into overdrive. A report by McKinsey shows that as many as 70% of adults are omnichannel consumers, shopping both online and in-store as they see fit, and that both online and brick-and-mortar stores are growing.
More businesses are also looking to just-in-case operations where goods are stockpiled in advance to prevent shortages down the line, as an alternative to just-in-time operations. This could increase the need for more freight, if only temporarily.
Prices will rise accordingly, even a carrier that works with the same load types is likely to experience constant cost fluctuations. A shipper's job is to understand fair market freight rates to help strengthen its overall freight strategy.
Travel distance, shipment weight, density and freight classification are some of the key factors that go into calculating freight rates. Shippers must stay on top of each factor, but may struggle without access to accurate, real-time market information. By relying on a high-quality load board with built-in rating tools, shippers can work within a more predictable benchmark and provide superior service.
Stay competitive amid capacity shortages
Heightened demand could cause an issue for any shipper, but it's an even greater problem when dealing with capacity shortages. There simply aren't enough drivers or carriers to meet demand, all the more reason for shippers to quickly source new carriers that can mitigate capacity shortages. A trusted carrier network is critical to ensure continuous nurturing of customer relationships.
Advanced technology is crucial here. In this instance, a quality load board can help shippers stay competitive even when they have more freight than their current network of carriers can haul.
Stay on top of carrier insurance
Shippers must be certain that carriers meet compliance rules, which are constantly evolving. This makes it necessary to not only vet new carriers to make sure they have the right insurance in place, but also to monitor current carriers and communicate about lapses in coverage.
With an automated onboarding system, shippers can more quickly and easily import carriers into that system, allowing for greater efficiency in their onboarding process. Better still, professional monitoring allows shippers to continually verify the compliance status of each carrier, including insurance, government authority and safety ratings.
Find quality carriers without manual work
Like any service provider, carriers vary in quality. Shippers are responsible for maintaining a list of carriers that are compliant with industry and customer standards. If shippers want to limit their risk for civil penalties, they must be known for working with carriers that proactively maintain the necessary certifications and licenses to remain qualified to haul. However, the task of vetting current and new carriers is extremely time-consuming, eating into the amount of time shippers can spend on their primary job of sourcing new loads and matching them to carriers.
This is another area that can be simplified by technology. For example, an automated carrier onboarding and monitoring system allows shippers to add quality carriers more quickly and easily without manual work.
Obtain an additional layer of protection
Shippers can further limit their liability with pre-load insurance that covers full and LTL truckloads, which is an additional but necessary layer of protection. This way, if a carrier fails to cover the cost of lost or damaged items due to exclusions, a lapse in coverage or a refusal to cover the damages, the shipper will still be covered.
Don't forget to sign on the dotted line
Last, but not least, is the need for freight contracts. This one may sound obvious, but shippers must be vigilant about getting the proper signatures. An unsigned piece of paper could cost them severely down the line if rates or terms are ever disputed. An automated onboarding experience can simplify this process by automatically capturing the agreement with every carrier and by allowing monitoring versions of agreements over multiple years.
Maximize success
Shippers have a lot to think about, but shouldn't have to worry about risk management. With the right technology to facilitate a predictable benchmark, a competitive edge in the face of capacity shortages and the ability to view credentials with ease, brokers can maximize their success and growth potential.