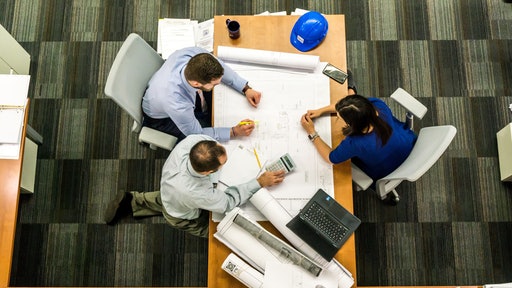 Getty Images
There's an ice cream company in the Midwest where the team is comprised of sales, finance, marketing, HR and executive leadership. Together, they focus on exactly how much product they need to generate for the month of July. Between the warm weather, the 4th of July, National Ice Cream Day (the 3rd Sunday of July for the non-ice cream fanatics) and a series of promotions that the company will be hosting for Little League Baseball, the short answer is "we'll need a lot."
But, "a lot" doesn't tell the full story of how many half gallons and individual serving cups that the company will need. To identify that number, this team will rely on principles of sales and operations planning (S&OP), a practice that's gaining steam across the supply chain industry.
The idea is that every stakeholder should have their voice heard, and that supply should be crafted to meet the anticipated demand for any particular product. Toy companies should have an accurate forecast of what the biggest seller for the holiday season will be. TV manufacturers should know how many of their flagship screens they want to sell on Black Friday (and where they're expecting the highest volume of sales).
The ice cream company, however, has a different sort of challenge.
Ice cream, like many other foods, is perishable. Inventory has a limited opportunity to create ROI; the TV manufactured above can always be placed on clearance, whereas once the milk has spoiled, there's no way for a retailer to recoup its investment.
To stay in the good graces of retailers (meaning 'not lose shelf space'), the ice cream company needs to be more accurate and timely in forecasting their inventory needs and working with retailers to stock the shelves appropriately.
This approach, called "S&OP+," requires input and direction from the front lines. Here are three opportunities for food companies to gather and incorporate feedback from the individuals tasked with executing real world supply chain initiatives.
Expand the huddle

S&OP practices need to rely on a variety of stakeholders. The group should include an executive sponsor, the marketing team who can provide demand generation expectations, the finance team with historical data, and of course, supply chain professionals. That said, expanding to include a feedback loop based on the people on the front lines can be critical for ensuring success when looking at S&OP for perishables.
This goes beyond having a clipboard full of "sell by" date information and knowing how much room there is in a storage facility. The team tasked with implementing supply chain initiatives will have access to real-world knowledge that doesn't exist in a spreadsheet. Is it possible to move goods faster than is typical by staffing atypical hours and having trucks move when there's less traffic? Might product stored in one cold storage facility last a little longer than something stored in another compliant, but less stringent location? Companies have access to an army of individuals with institutional knowledge. S&OP success is a matter of tapping those folks effectively.
Expand the data pool
If you look across global markets, there is a tremendous appetite for data sharing. Consortiums are cropping up, databases scrubbed and sanitized, and entire cottage industries are popping up to provide "actionable insights" on everything from marketing to insurance.
Generally speaking, supply chain is catching up. While it is likely a finance team member has data on how many of a particular product was sold last year, the granularity needed to ensure supply and demand match up might not be present. After all, if an ice cream company lets its retail partner run out of stock when there's still demand, are they really being effective in the S&OP efforts?
There are thousands of data points and ways to access data that can be included in building out a somewhat comprehensive data approach. But, the most important way companies can gain data-backed insights is to ask their partners what information is available. APIs, a computer language that lets disparate systems communicate seamlessly, can be created to connect nearly any system globally. In many cases, individual companies have developers building API approaches; getting developers across an ecosystem together for a quick call can have incredible results.
Much like front-line warehousing employees, the developers on the front lines of building technology can play a critical role in S&OP.
Expand the geography drayage
The act of pushing containers through the ports is incredibly complicated. There are ports, terminals, customs agents, trucking companies, trains and many other companies involved in the process. This means that something as basic as knowing where a container full of avocados isn't always easy.
This point is largely aimed at companies that have international importing or exporting as part of their supply chain but can be applied to companies with a national or regional footprint. It is possible to push S&OP downstream to the vendors who help to execute supply chain operations.
In drayage, this means selecting a partner that's already overcome many of the hurdles and adds transparency into the process. "Transparency" and "visibility" are often overused in the logistics industry; there are hundreds of startups that have one of those words in their description or key differentiators in PowerPoint presentations. However, when it comes to basics like knowing where a container full of goods is, it's mission-critical, especially when discussing food products that have some sort of expiration date.
When selecting vendors, shippers of all sizes should ask how a partner would fit into their S&OP initiatives. This is a great way to find added-value and to also push for S&OP alignment from a downstream function.
Plan your work and work your plan
Today, the S&OP function is established to successfully plan their work. However, the downstream folks working the plan are left behind. By aligning goals across planning and execution, companies can gain tremendous efficiencies across their supply chain while meaningfully impacting their bottom lines.