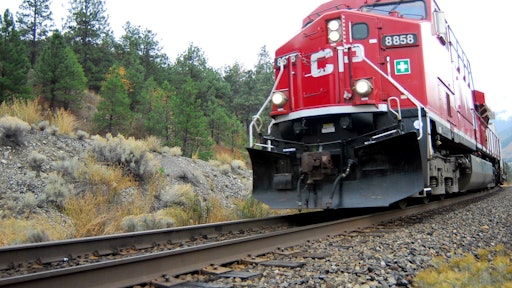 Canadian Pacific Railway (CP) will partner with Genesee & Wyoming Inc. (GWI) and Bluegrass Farms of Ohio to open the Ohio Valley to CP intermodal customers and further extend its reach into key North American heartland markets.
The Calgary-based carrier said it has an exclusive agreement with Bluegrass Farms to use its 90-acre intermodal facility in Jeffersonville, Ohio, on the I-71 corridor, to serve the Columbus, Cincinnati and Dayton markets. The farm consortium will continue to own the facility, but will operate it on behalf of CP. At the same time, CP has also come to an agreement with GWI, which services the site through its Indiana & Ohio (IORY) line.
"Through strategic partnerships and innovative thinking, we are expanding our reach and increasing optionality for our customers," said Keith Creel, CP president and chief executive. "This service allows our international intermodal customers to come through the Port of Vancouver and access markets deep in the Ohio Valley. The unique site also creates better round-trip economics for our customers by enabling the empty containers to be re-loaded with agriculture products and shipped back overseas."
To read the full original article, please click here.