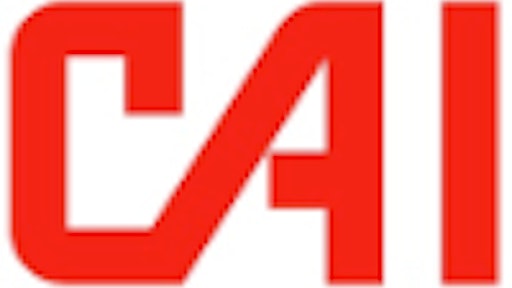 CAI International, Inc., a transportation finance and logistics companies, announced the acquisition of Hybrid Logistics, Inc. and its affiliate company, General Transportation Services, Inc. for a combined purchase price of $12 million, a portion of which is subject to the future performance of the companies. Headquartered in Portland, Ore., the companies operate as asset-light truck brokers with a strong focus on flatbed truck and over-dimensional shipments. The companies have 68 employees in six regional offices throughout the United States, generating combined revenues in calendar year 2015 of $46 million. Robert Thompson, a co-founder and prior shareholder of Hybrid and General Transportation, will be president of the companies.
Victor Garcia, chief executive officer of CAI commented, "We are excited about adding Hybrid and General Transportation to our growing portfolio of logistics companies. The companies were co-founded by Bob Thompson and have a history that dates back 26 years in the truck brokerage business. Bob has done an exceptional job as a senior executive of the companies and we are confident in his ability to expand our truck brokerage business. We like the asset-light nature of the truck brokerage model and, with expanded access to available trucking lanes, we expect to realize synergies and cross-marketing opportunities with our existing logistics and asset owning businesses. We intend to merge the companies into one company and brand over the coming weeks."
Garcia continued, "Over the past year we have advanced our goal of becoming a fully integrated logistics provider. This transaction doubles our annual logistics revenue, significantly expands our customer base and gives us additional room to leverage and expand our relationships with customers and carriers. We have the capabilities in-house to serve our customers' transportation logistics needs with domestic intermodal transportation, international freight forwarding and now national truck brokerage. Our focus going forward will be to organically expand the reach of each of our businesses and make strategic acquisitions that enhance our overall global platform as a premier logistics provider. We expect that this transaction will be immediately accretive to our results."
Robert Thompson, president of Hybrid and General Transportation, commented, "We are very pleased to join the CAI group of companies. We held an extensive review of strategic alternatives for our companies to achieve their growth objectives and it was clear to me that joining CAI was the best fit for our companies and employees. We are excited about the growth opportunities at CAI. Our brokerage team will benefit by marketing our services to CAI's expanding customer base and by providing our customers access to CAI's capabilities. I look forward to being part of the CAI management team and fulfilling our business plan."