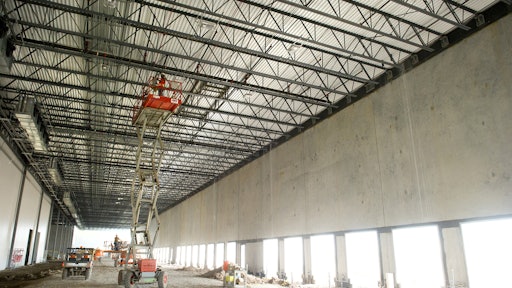 The appetite for large warehouses is growing as retailers in North America adjust their distribution networks for online sales, The Wall Street Journal reported.
Building of new "big box" warehouse space, or facilities over 300,000 square-feet with 28-foot ceilings or higher, increased almost six times in four years to 61 million square-feet in 2015, according to Colliers International Group Inc. An additional 74 million square-feet are set to be complete in 2016.
Meanwhile, with almost 93 percent of the space occupied, the average rent-per-square-foot rose 28 percent to $4.54 between 2011 and 2015, the report says.
The surge comes as a growing amount of consumer spending in the U.S. takes place online. Retailers, including Home Depot Inc., Target Corp. and Wal-Mart Stores Inc., have rushed to build massive fulfillment centers that are set up to pack and ship parcels out to online customers.
To read more, click here.