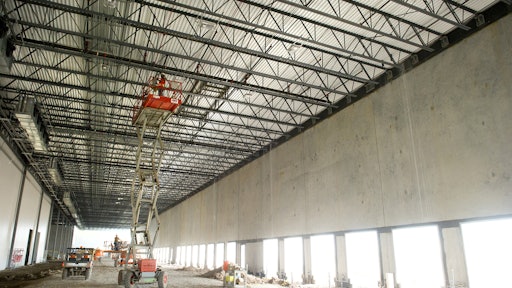 The appetite of internet-based sellers and other retailers for newly built logistics properties drove net absorption of industrial real estate to its highest total since early 2000 during the third quarter.

In addition, e-commerce demand appears to be taking a bite out of the retail construction and shifting it to the logisitics sector. The 53 million square feet of new logistics space delivered by developers in the third quarter was the second-highest quarter on record.

The large amount of new supply kept in balance with strong demand as logistics tenants absorbed 56 million square feet of warehouse and distribution buildings, according to CoStar's recent Third Quarter 2016 Industrial Real Estate Review and Forecast.

Strong leasing and absorption of logistics buildings pushed the U.S. logistics vacancy rate down to 7.1%, lower than at any point during the past two real estate market cycles, while year-over-year rent growth remained off the charts at 7.1% and 6.4%, for light industrial and 6.4% for logistics assets, respectively.
"To some people's shock in the industrial sector, some of the money that ordinarily would have gone to buying properties is now going into construction because investors can now make higher going-in yields once the building stabilizes, compared with buying a stabilized property," observed Rene Circ, CoStar's director of research, industrial.
To read more, click here.