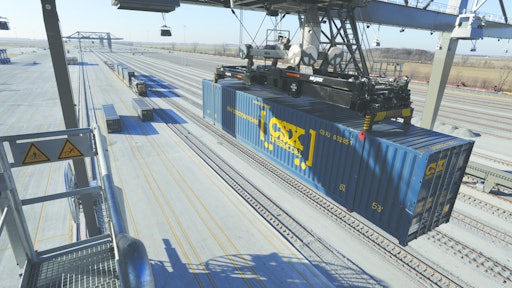 Canadian Pacific Railway Ltd., which is pressing an unwanted takeover bid for Norfolk Southern Corp., recently revived a $20 billion-plus effort to combined with CSX Corp. in the latest sign of its eagerness to bring consolidation to the industry, according to Nasdaq.
The western-focused railroad sees value in combining with Norfolk Southern or CSX, given the stronghold each has in the eastern U.S. Although Canadian Pacific remains committed to its about $30 billion bid to acquire Norfolk Southern, the Canadian company is determined to build a transnational railway and wants to keep its options open. In 2014, Canadian Pacific made its first bid to buy CSX and was rebuffed then, too.
By connecting Canadian Pacific's rail network with a carrier such as CSX or Norfolk Southern, Canadian Pacific has argued that time-consuming bottlenecks in busy hubs such as Chicago could be eliminated.
CSX and other rail operators have been beset by factors including a decline in commodity prices and coal traffic, but there are formidable hurdles to any consolidation that could ease those pressures. For one, it is unclear whether regulators, including the powerful U.S. Surface Transportation Board, would bless any such marriages.
To read more, click here.
Editors Insight: A transcontinental rail network, something the U.S. doesn't have, would be very helpful to the food and beverage trade as well as to other industries. It certainly remains to be seen, however, if such a merger comes to fruition. U.S. regulators have been vigilant about preventing monopolies.
Food Logistics reported a couple months ago that Norfolk Southern, which Canadian Pacific is also trying to acquire, announced plans to eliminate 1,200 jobs, idle track and combine operations due to falling business from the critical energy sector. Consolidation may be necessary to improve the nation's critical rail capacity. 3-2-16 By Elliot Maras